Soccer
Prison, the verdict has fallen for Lucas Hernandez!
Called to surrender within ten days to Madrid to choose his prison while awaiting trial, the international defender tricolore Lucas Hernandez experienced this Thursday his sentence, who was liable to prison for acts dating back to 2017.
France Team: Prison, Hernandez can blow
It was probably not the quietest week for the 2018 World Champion, who had made the headlines a few days ago, after being urgently summoned by the court of Madrid to be tried on facts dating back to 2017. The Spanish justice had ordered the incarceration of the French player within a period of 10 dayson October 18, to serve a prison sentence 6 months until then, Hernandez's lawyers file an appeal that would prevent him from serving that sentence.
The former Atlético Madrid player had to appear for non-compliance with measures imposed by the Spanish justice. Lucas Hernandez had indeed not respected a removal penalty 6 months in 2017, between him and his partner, preferring to go on honeymoon with the latter.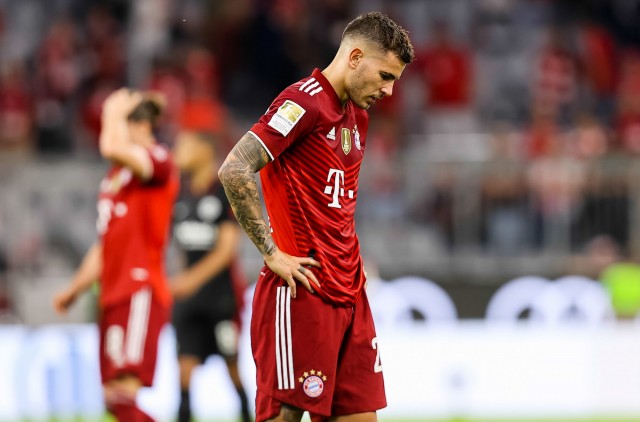 This Thursday, the sentence fell, the player of the Team of France will not stay behind bars. The court finally accepted the appeal requested by the player's lawyers. « We consider that the appeal must be accepted and that the execution of the sentence of deprivation of liberty imposed on Lucas François Bernard Hernandez must be suspended ", indicated in its decision the superior court of justice of Madrid, on the eve of the deadline set by the justice for the voluntary entry into prison of the player (28 October 2021).
A relief for Hernandez, who will be able to fully focus on his sports career and permanently bury its legal disputes he has been dragging on for several years now. Last week, the 25-year-old defender had surprised football observers, by playing a Champions League match with Bayern, despite a possible prison sentence.