News
Post-Brexit fishing crisis: the standoff continues between Paris and London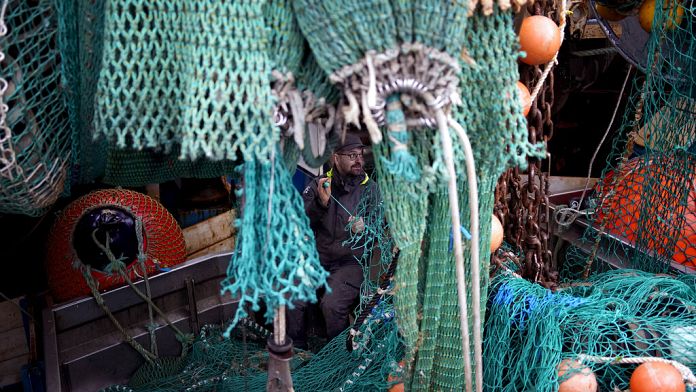 A post-Brexit feeling of seasickness floats over the English Channel, where the issue of fishing continues to fuel tensions between France and the UK"s.
France is cracking down
Unhappy with the number of licenses granted to European fishing boats, Paris has decided to crack down: from next Tuesday, if London and the Channel island of Jersey do not grant more laissez-passer, British fishing boats will be banned from landing their cargoes in French ports. In addition, customs controls will be strengthened, both on ships and on trucks coming from the United Kingdom.
In the French port of Boulogne-sur-mer, fishing stakeholders welcome the French government's retaliatory measures :
"I think it was time. I am a trader, but it is true that for all my fellow fishermen from the beginning, it is really difficult", explains a fishmonger.
"I think these measures are good, maybe it will shake things up a little bit. Maybe the British will think and our fishermen will have the boat permits to go there in the English areas, we will see."
Paris claims double of licenses
At sea, the retaliatory measures seem to have already taken effect, as two British ships have been verbalized, one of them diverted by the French authorities for a lack of license.
The United Kingdom considered France's reaction "disproportionate" and announced that it wanted to summon the French ambassador.
London claims to have granted 210 final licenses, a figure clearly insufficient for Paris which still claims double
The post-Brexit agreement, concluded at the end of 2020, provides that European fishermen can continue to work in certain British waters provided they can prove that they previously fished there. But French and British argue about the nature and extent of the supporting documents to be provided.
Source link