News
Portugal launches tender for lithium exploration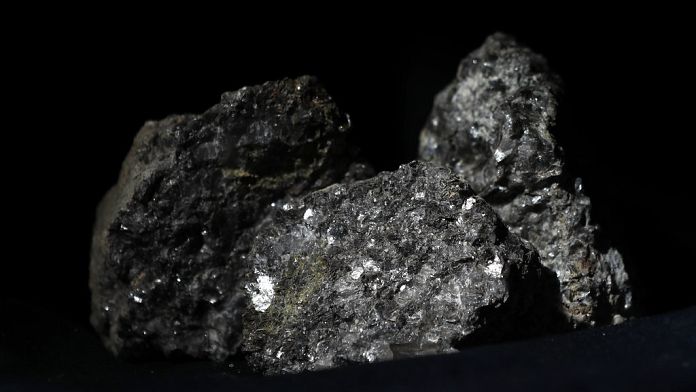 The Portuguese government announced on Friday the launch of a international call for tenders for lithium exploration in six regions of the country, which holds the most important European reservess of this crucial metal for the energy transition.
Out of a total of eleven potential deposits, five of them were finally excluded for environmental reasons from the call for tenders which will be launched within two months, explained the Minister of the Environment and Climate action, Joao Pedro Matos Fernandes, during a press conference in Porto (north).
Risks for agriculture and populations
This metal is crucial for making the batteries that power electric cars, but its extraction can have consequences on the environment.
The city of Pinhel (center region) will take legal action to try to stop the project. An hour's drive south, in the town of Fundão, the exploration plan risks crossing the main irrigation system of this agricultural region.
"It will never be possible for the municipalities, but also for the administration and even for the government – that possible mining operations are carried out in what is one of the main assets of agricultural production and which has benefited from a such an important investment" warns the mayor of Fundão, Paulo Fernandes.
"_And, in this same area, there are urban agglomerations" he specifies.
According to specialists, Portugal has the ninth largest lithium reserves in the world.
Under the call for tender launched by Lisbon, a real industrial project must be proposed, from the extraction to the processing of the metal, which is synonymous with employment. But the environmental issue still remains a blocking element for the population.
"Not a gram of this lithium will be processed outside of Portugal", he affirmed the Minister of Environment and Climate Action, Joao Pedro Matos Fernandes.
Competition from China
Portugal is already the main European producer of lithium but, for the moment, its production is used entirely for ceramics and glassware.
Along with cobalt or nickel, it is one of the metals essential to the energy transition, making it possible to replace vehicles with internal combustion engines, which contribute to global warming, with electric cars.
In order to reduce its dependence on imports, particularly vis-à-vis China, the European Union is preparing to open mines and refineries.
Last December, the Portuguese oil group Galp Energia and the Swedish electric battery manufacturer Northvolt announced an agreement to build one of the first lithium refining plants in Europe in Portugal.