News
Poppy cultivation banned in Afghanistan: the Taliban threaten to destroy the plantations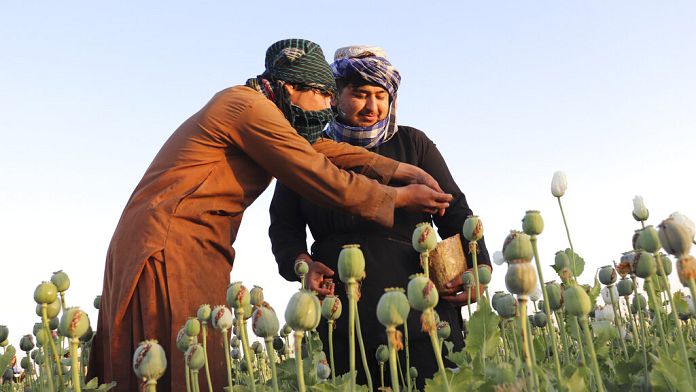 The supreme leader of the Taliban announces the ban on poppy cultivation in Afghanistan.
The fundamentalist regime warns that the authorities now have orders to destroy the plantations and punish those responsible.
Afghanistan is by far the world's largest producer of poppy, the flower from which opium and heroin are extracted.
For the past 20 years, the Taliban have funded themselves in part through the taxes they imposed on poppy growers in areas under their control.
Muhibulah is a farmer from southwest Afghanistan: "Opium poppy is grown a lot in Helmand province. That's why so many people come here to work, they come from Pakistan or elsewhere in Afghanistan, to earn some money, for their families. We suffer a lot of poverty, the economic situation in Afghanistan is getting worse day by day."
Sahaar Gul, poppy farmer: "The money goes into the pockets of the traffickers, we only get a quarter of the money generated by poppy cultivation, and all that we earn goes into the repayment of loans engaged at the start of the season…"
During the presence of the United States and its allies in Afghanistan, the main poppy-growing regions remained under the control of the Taliban.
In 2017, the area under poppy cultivation in Afghanistan was 250,000 hectares.
According to the United Nations, Afghanistan produces between 80 and 90% of the total heroin.