[ad_1]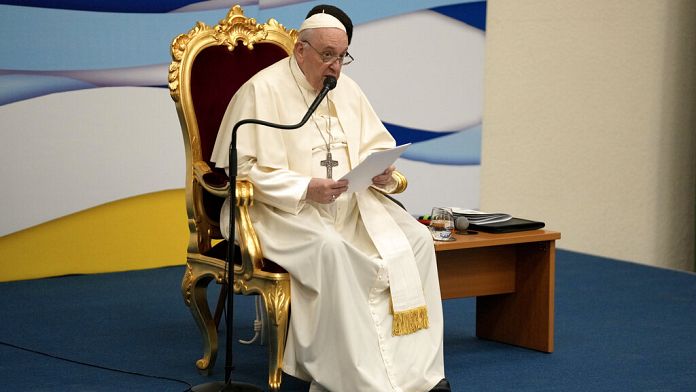 The Pope has returned from his five-day trip to Greece and Cyprus.
During his last visit to young people from an Athenian Catholic school, the Sovereign Pontiff encouraged "openness to others" and warned against calls for consumerism.
His trip was marked by a poignant speech in favor of aid to migrants. On the island of Lesbos where many asylum seekers arrive every day, the Holy Father strongly denounced the attitude of Europe. With a soft voice but strong words, the head of the Catholic Church called on European countries to take their responsibility by not letting certain States manage the migratory flow alone.
For the Pope, the Mediterranean Sea becomes a cold cemetery without tombstones. And this while according to the international organization for migrants, the year 2021 already has more deaths and disappearances than each of the three previous years.
To put words into action, the Sovereign Pontiff declared welcoming 50 refugees in Rome.
During his previous trip to the Greek island in 2016, he created a surprise by offering asylum to 12 Syrians.
The Argentine pope himself comes from a family of Italian migrants.
[ad_2]

Source link