News
Pope Francis soon in Kyiv?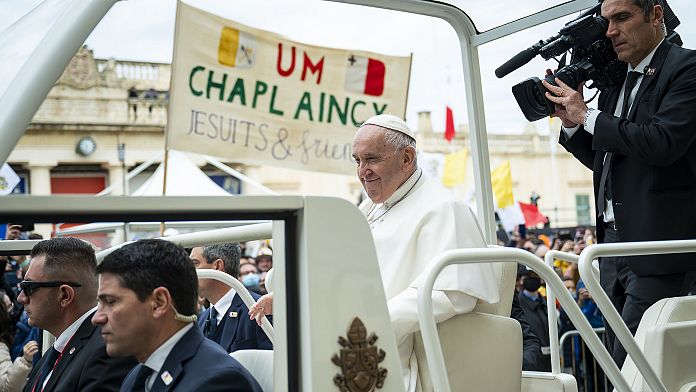 Pope Francis said on Saturday during his trip to Malta that he was considering a visit to Kyiv!
This trip to the Mediterranean island around the condition of migrants was planned two years ago but was postponed due to the Covid pandemic.
The sovereign pontiff took the opportunity to address current events and the war in Ukraine, which he widely denounced, with an offensive tone. He still did not name Vladimir Putin or Russia but referred to "a potentate"having threatened the world with nuclear war, leaving no doubt about his identity. Francis denounced "anachronistic claims of nationalist interests"."We thought invasions from other countries, savage street fights and atomic threats were dark memories of the distant past.", he regretted.
Alongside Maltese President George Vella; the pope also spoke of immigration, wanting to make the Mediterranean a "theater of solidarity"… He criticized the attitude of European countries and in particular the agreements signed with Libya to prevent the departure of migrants from its coast.