News
Pope Francis in Budapest calls for openness to others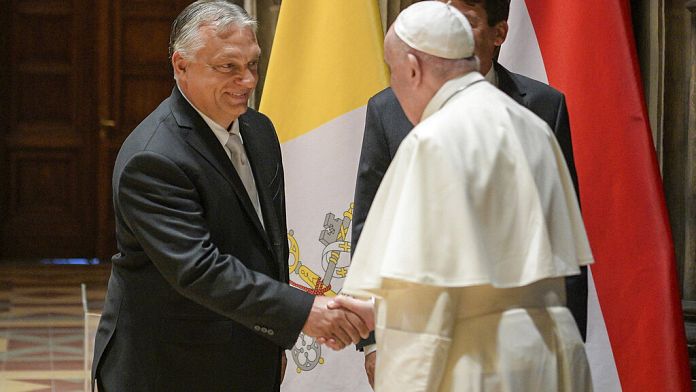 Seven hours on Viktor Orban's land.
Pope Francis stopped in Budapest this Sunday, not for a state visit but for a major international religious congress.
The head of the Catholic Church nevertheless met with the ultra-nationalist Hungarian Prime Minister.
Two men with diametrically opposed visions, particularly on the issue of migrants.
But according to the official communique of the Vatican, the face-to-face described as cordial lasted only 40 minutes and no questions that upset would have been addressed.
"I_asked the Pope not to let the Christians of Hungary perish_ ", reported for his part the Prime Minister on his Facebook account, where he also broadcast a photo of his handshake with the leader of the 1,3 billion Catholics.
Orban, who bills himself as the number one bulwark in Europe against the "Muslim invasion," also offered Francis a copy of a 1250 letter from a Hungarian king sent to the then pope, pleading for help from the West against the Tartar warriors then threatening Christian Hungary.
Far from politics, the supreme Pontiff delighted thousands of pilgrims from all over the country to attend an open-air mass.
In Budapest's Heroes ' Square, almost 100,000 Hungarians gathered .
In his homily, Francis referred to" the threat of anti-Semitism that still circulates in Europe and elsewhere", believing that it was"a wick that must be extinguished". Hungary's Jewish community is the largest in Central Europe with nearly 100,000 members.
The pro-Orban press did not spare him, calling him "a fool" because of his calls for the reception of refugees and because he castigates sovereignism.
To his opponents, the Argentine Pope replies that helping the excluded is an eminently Christian issue.
Source link