News
Polish, Czech and Slovenian: three European Prime Ministers visit Kyiv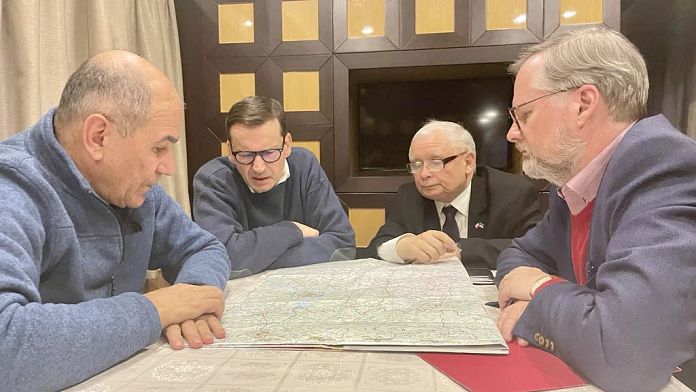 Three Prime Ministers of the European Union arrived this Tuesday evening in Kyiv. The heads of the Polish governments, Mateusz Morawiecki, Czech Petr Fiala and Slovenian, Janez Jansa, say they made the trip to the Ukrainian capital as representatives of the European Council.
They intend to display, and I quote, "the unequivocal support" of the EU for "the sovereignty and independence of Ukraine". The Polish Prime Minister published these photos, along with a post on Facebook: "We must put an end to this tragedy unfolding in the East as soon as possible. That is why we are in Kyiv with (Polish) Deputy Prime Minister Jaroslaw Kaczynski, and Prime Ministers Petr Fiala and Janez Jansa", he wrote.
The three leaders made the journey by train despite concerns about their safety. Their visit comes as Russian strikes approach the center of the capital. They were to meet Ukrainian President Volodymyr Zelensky and Prime Minister Denys Chymgal.