News
Polish cinemas show films in Ukrainian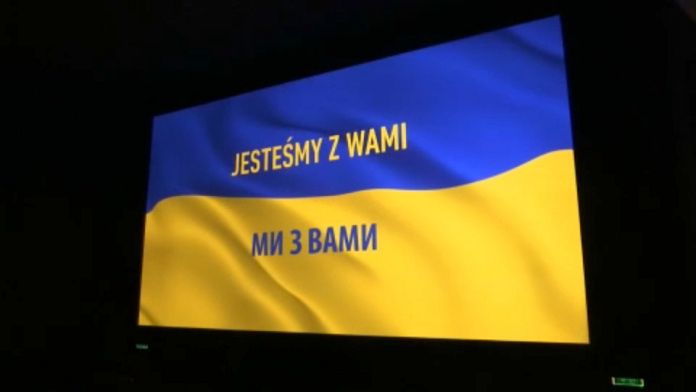 A semblance of normality, when his daily life no longer exists… This is what the Helios cinemas in Poland offer Ukrainian refugees. For the past month, fifty theaters have been showing films dubbed in Ukrainian to entertain families.
This Saturday, at the Przemysl cinema, an animated film is shown. Thirty people attended the meeting. A usual number, as explained (Agnieszka Szmigielska, the manager of the Helios cinema: "the number of people who come to see these films is stable, between 20 and 30 a day. Before, at the very beginning of the conflict, there were more of them. Now it is stabilizing but we continue our work to screen these films in Ukrainian in our cinema."
In Portugal, it is through books that we facilitate the reception of young refugees: the author and translator of O Camião das Histórias, a collection of stories for children, read to give children a first contact with Portuguese. Ukrainian parents are very happy with this initiative.
According to the United Nations High Commissioner for Refugees, 4.2 million Ukrainian refugees have fled their country since the beginning of the Russian invasion. It is the largest flow of refugees in Europe since the Second World War. 90% of refugees are women and children.