News
Poland takes the brunt of rising energy prices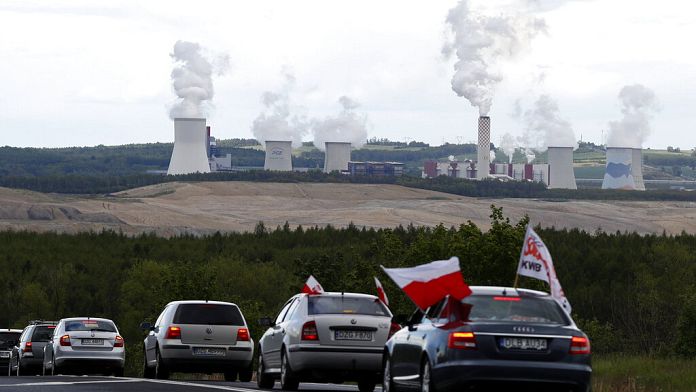 The Polish population is increasingly suffering from rising prices.
Inflation close to 9%
Inflation, close to 9%, is at its highest level in years, driven in particular by the massive increase in energy prices.
Krzysztof Zdeb runs a veterinary clinic. He says he is concerned about the increase in his gas bill: "It is three times higher than last year. I do not know what is happening with electricity now, but I am also worried that the tariffs will increase. We have decided to give some more money to our employees, but that doesn't change much for them because all the prices are going up. "
Last month, the prices of electricity and natural gas on the Warsaw Stock Exchange reached their highest levels in 20 years. The only notable drops occurred during containment.
The prices of CO2 allowances weigh heavily
For the Polish government, which has granted aid to the population, this increase in energy prices is due to the increase in the price of CO2 emissions.
"The high prices of carbon allowances do indeed have an impact on energy prices, underlines the Minister of Climate, Aleksander Brzozka. But the financial support of the State, the allowance granted to the citizens added to the reduction of the taxes on energy and gas should make it possible to reduce the invoice by approximately half. "
Increase in fuel poverty
However, hopes of lower energy prices for the coming months are not very high.
"There is going to be an increase in fuel poverty in Poland which is already at a significant level, emphasizes energy expert Wojciech Jakobik. We haven't done enough to stay safe during times of energy scarcity. Prosperity is gone. We are entering a period of shortage, this concerns Poland, but also the whole of the European Union. "
Magdalena Chodownik, euronews correspondent in Warsaw:"Bills are rising, prices are rising, inflation is at its highest level in decades, but wage increases have not kept pace so far. The situation in Poland and throughout Europe is very delicate, both for financial reasons and for energy security. At the same time, Europe's ambitious green transformation plans continue to develop. But in view of the current situation, one question remains: will the Poles be able to afford such a transition?