News
Poland now hosts more than 3 million Ukrainian refugees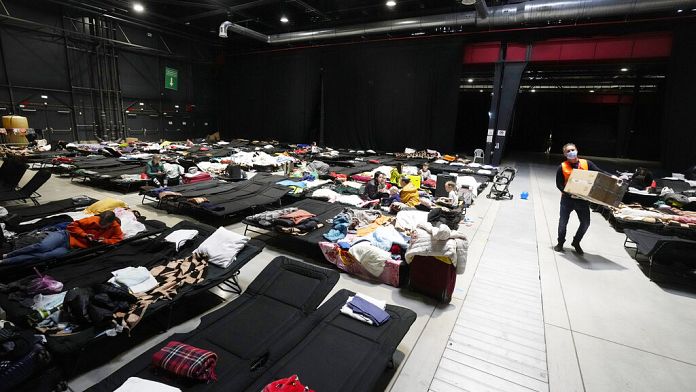 More than 3 million: this is the number of Ukrainian refugees who have arrived in Poland since the start of the war on February 24, according to Polish border guards. Trains from Lviv and kyiv arrive daily in Przemyl in southeastern Poland. For some refugees, the city is just a stopover, but more and more are staying put, as Igor Woronin, a volunteer at Przemyl station, explains. "In the beginning, people went to their friends or family in Wroclaw (Vrotsouav), Warsaw or Germany for example. Now people leave the bombed cities and do not know where to go, what to do, or in what conditions they can stay here".
As the war in Ukraine drags on, the reception of refugees is beginning to show signs of strain in Poland. Resources – including volunteers, housing, classrooms and jobs – are running out. In Warsaw, the mayor warned that the city was "at maximum capacity" and that it could not support a new wave of refugees, while the population of the capital has increased by 15% since the start of the war.
According to the High Commissioner for Refugees (UNHCR), more than 5.4 million Ukrainians in total have left their country since the start of the Russian invasion. Women and children represent 90% of these refugees, men aged 18 to 60, likely to be mobilized, not having the right to leave.
Almost two-thirds of Ukrainian children have had to flee their homes, including those still in the country. More than 7.7 million people have also left their homes but are still in Ukraine, according to the International Organization for Migration (IOM).
Prior to the Russian invasion, Ukraine had a population of 37 million people in areas under its government's control. This figure excludes Crimea (South), annexed in 2014 by Russia, and the eastern regions controlled by pro-Russian separatists.