News
Poland: antivax slows down vaccination campaign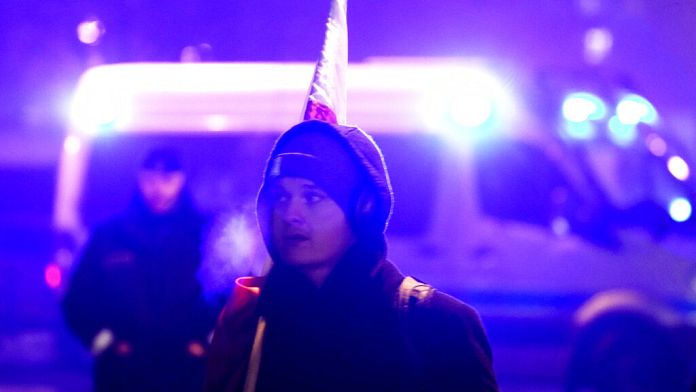 It is not the big crowd in the vaccination centers in Poland. The country's authorities are facing some resistance from the population to the Covid-19 vaccine.
Since October data shows that around 54% of the population is vaccinated.
The country is facing its fourth wave of infections and in the face of further restrictive measures, holdouts are expected to start changing their minds.
Antivax is still quite the wind in its sails in Poland. The new regulations and social restrictions were greeted with anger by these demonstrators who came to protest in front of the Polish parliament. Grzegorz Braun, MP, from the Kofederacja political party: "And that is what health segregation is, which is discrimination by segregation. The government has decided that it will hold employers accountable, and that it will impose an obligation on them to enforce this. new apartheid. "
Protesters oppose the idea of ​​being forced to show a white paw. Justyna Socha of the Stop Unwanted Post-Vaccination Reaction movement explains: "The system that currently exists in Austria, Canada and Australia, which has taken millions of people to the streets, is about to come into force here.".
More than half of Poles have not been vaccinated, saying it is an "experience" they consider "dangerous". To be forced to receive a vaccine is for them a violation of their fundamental rights, nothing less.
Many Polish doctors, like Paweł Grzesiowski, believe that convincing skeptics is possible but that not enough has been done: This COVID expert at the Supreme Medical Council explains: "There is still a lot to be done in Poland to encourage these undecided people. we probably will not be able to reach the anti-vaccines, but in my opinion, still, easily, about 10% of Poles would get vaccinated if we could reach them."
In Poland, our correspondent Magdalena Chodownik: "Medical services in China deplore a first infection with the Omikron variant. The infected person is said to be a Polish citizen from Warsaw. However, so far, Poland has not officially detected any case of the new variant in the country. Magdalena Chodownik, for Euronews, from Warsaw".
Source link