Soccer
Pochettino in danger, Zidane in Doha to sign ?
A defeat against Manchester City, tonight at the Parc des Princes, could spell the end of the story between PSG and Mauricio Pochettino and the beginning of that between Zinedine Zidane.
Mauricio Pochettino dismissed in case of defeat against Man City ?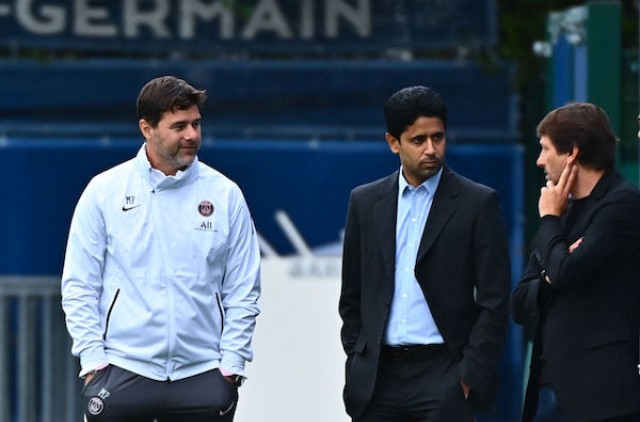 Extended this summer until June 30, 2022, Mauricio Pochettino may not go to the end of his commitment. According to several observers of the Paris Saint-Germain, with the transfer window of madness that has been carried out this summer, Qatar will not forgive the successor of Thomas Tuchel a premature elimination in the Champions League. After a draw in Bruges (1-1), on the first day, the Red and Blue have no right to miss tonight against Man City.
A further setback would mean the dismissal of the Argentine coach. Under ESPN, Pochettino is well aware that he plays his future on the bench of Paris SG tonight against the Citizens. By the way, Zinedine Zidane would already be ready to go to Doha to meet the high dignitaries of the Paris stable.
The crazy Zidane rumor at PSG again revived
The famous Spanish show El Chiringuito confirms once again that Paris Saint-Germain is indeed thinking about Zinedine Zidaneto replace Mauricio Pochettino. Free of any commitment since his departure from Real Madrid at the end of last season, the French technician is a long-time target of Parisian decision-makers and Qatar would be ready to roll out the carpet to convince him to take the reins of the team in the event of Pochettino's departure.
However, the daily Sport assures that Nasser Al-Khelaifi will have to be very convincing in this file since Zizou is also targeted by Manchester United and Juventus of Turin. Eager to regain his place of yesteryear among the clubs subscribed to the Champions League, Man United want to exclude Ole Gunnar Solskjaer to appoint Zizou. Same scenario for Juve who wants to be able to count on his former player to return definitively in the concert of the great European formations who are fighting for the grail. The PSG is therefore warned.
Video: The legendary clashes of French football