Soccer
Pochettino at the heart of a scandal after the Classico!
Held in check at the Stade Vélodrome against OM (0-0), Mauricio Pochettino's PSG returned to Paris with a good point considering the physiognomy of the match. For several observers, this result is partly due to the lack of management of the Parisian coach.
Pierre Ménès points to Pochettino as manager
Even if Paris Saint-Germain is far in the standings ahead of the other 19 other Ligue 1 teams, the observation remains that the game proposed by the men of Mauricio Pochettino don't make you want. Despite a jealous squad across Europe, the Reds and Blues play a dusty football that is largely based on their individuality. The most egregious example is Lionel Messi. Still mute in Ligue 1, the best player on the planet struggles to influence the game of the Parisian team. However, Pierre Ménès believes that Pochettino is primarily responsible for the performance of the six-time Ballon d'Or.
"Regarding the offensive performance of PSG, I admit that I still remain stunned by the position of Messi on the field. We are talking about a 34-year-old player with no equal in front of goal. So to see him play so far from the opposing goal seems to me to be a total heresy", analyzes the sports journalist on his site Pierrotlefoot.com. And he is not the only one to point the finger at the Argentine technician for the poor performances of the former captain of FC Barcelona since his arrival this summer.
Thierry Henry does not understand Pochettino's choices with Messi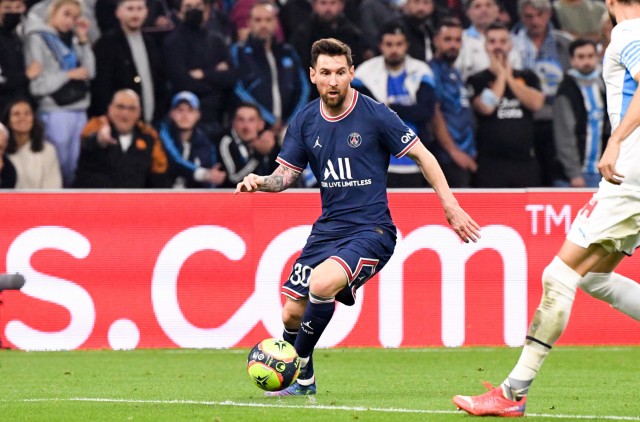 Lionel Messi must be the conductor of the Paris Saint-Germain, and not Neymar. This is the lucid observation of Thierry Henry after the Classico between Olympique de Marseille and Paris SG, Sunday evening at the close of the 11th day of Ligue 1. Consultant for Premium Video, the former coach of AS Monaco questioned the tactical choice of his Parisian counterpart to entrust the role of playmaker to Neymar rather than Messi. A totally incomprehensible decision considering what can bring in the construction of the game the new number 30 of PSG.
"He is there, he could have scored, but I do not understand, I see him isolated there, I do not say that he is sad, but he is isolated, he touches the ball less and Hakimi passes less, because he (Messi) stays high, spread, without going in", launched the former FC Barcelona striker, before giving his opinion on the best positioning of his former teammate.
"I prefer when he is in the axis, but I'm not the coach. (…) There is only one conductor, otherwise you will not play at the same tempo. The problem is that there are a lot of conductors on this team and you can't play at the same tempo. He (Messi) needs to set the tempo. There, it is Kylian who often has the ball, it goes quite quickly against. Today he tried Neymar in 10, I did not find it very satisfying, " added Thierry Henry. Mauricio Pochettino should appreciate…