Soccer
Pochettino already in danger ? Conte in ambush !
Mauricio Pochettino is already criticized after the first day of the Champions League and the offensive armada available to PSG. Free since his departure from Inter Milan at the end of last season, Antonio Conte has pointed the tip of his nose in the news around the club of the capital. A clue ?
Pochettino does not have the shoulders for the "MNM"?
It will have been enough of a single draw from the start of the European adventure for Mauricio Pochettino's head to be put to the price Paris Saint-Germain. In the wave of criticism that befalls the Argentine coach, Mathieu Bodmer has hinted that he is not the man for the situation. The former Parisian midfielder (2010-2013) could lack the charisma to manage the trio of stars composed of Messi, Neymar and Mbappé.
"He has to play Messi, Neymar and Mbappé. I don't think he has a choice. PSG has become a political club. It came from above. Does he live up to Zinedine Zidane or Pep Guardiola in terms of charisma ? », launched the consultant on the antennas of RMC. Then added: "I think these two coaches may be able to give advice to PSG players. »
Extended this summer until June 2023, the former Tottenham manager is not yet in danger in Paris, but if things do not work out, his place may well be targeted by another coach. Moreover, Antonio Conte did not take long to point his nose and explain to his Parisian counterpart how to manage a dressing room full of stars.
Conte knows how to coach a team like PSG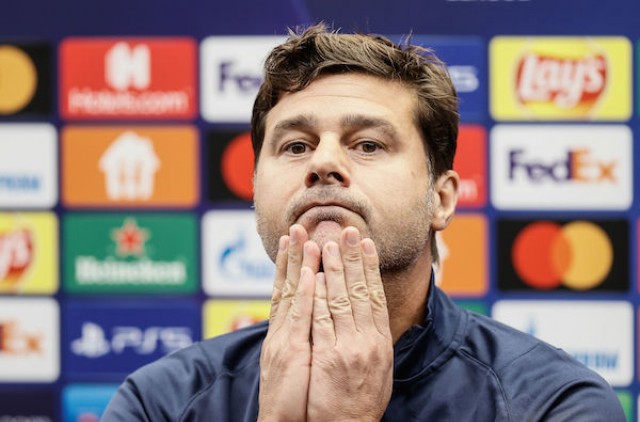 Subtly, the former coach of Inter Milan took advantage of the bad step of Paris Saint-Germain in the Champions League to praise the squad of Mauricio Pochettino. On the plateau of Sky Sports Italia, the Italian technician recognized that : "usually, we coaches, we complain about the lack of players, especially quality players. In the case of Paris, we are talking about a team in which the coach has so many choices, and this is also a problem to solve. »
Already announced to take over the reins of PSG during the summer transfer window, while Pochettino was tipped to return to Tottenham, Tale has spread his expertise in managing a team like that of the Parisians.
"For the coach, the key word is balance, with Neymar, Messi and Mbappé who always have to play and occupy certain spaces without giving them up. Pochettino will have to be good at finding a game system that guarantees a minimum of security for the goalkeeper in the non-possession phase, " advises the ex-manager of Chelsea and Juventus Turin. So Pochettino is warned, other coaches feel able to do much better than him with the team he's in charge of right now.