News
Philippines: eruption of the Taal volcano, evacuation of thousands of inhabitants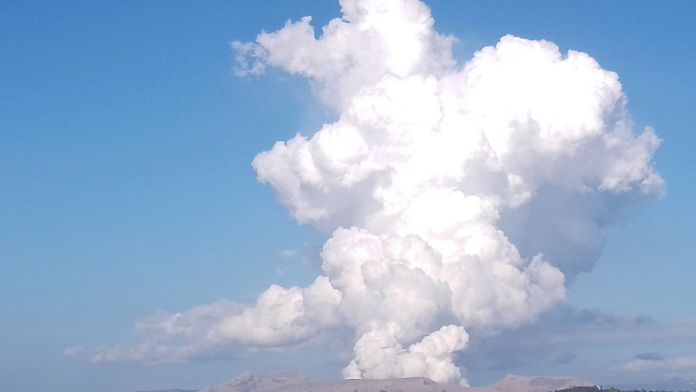 The Taal volcano, located in a lake south of Manila, erupted. As a precaution, thousands of people had to evacuate.
In the Philippines, thousands of people have been ordered to leave their homes after a volcano erupted.
Taal, that's its name, is located in a lake south of Manila. He woke up this Saturday morning, throwing ashes and vapors hundreds of meters into the sky.
The Philippine Institute of Volcanology and Seismology has warned that more eruptions are possible, which could trigger dangerous and rapid volcanic flows of gas, ash and debris, as well as a tsunami.
Residents of five villages have been ordered to leave their homes, regional civil defense spokesman Kelvin John Reyes told AFP.
Police have been deployed to prevent people from entering high-risk areas, and authorities have warned airlines of the potential dangers of volcanic ash in the atmosphere.
Taal is one of the country's most active volcanoes, located on the Pacific "Ring of Fire", an area of ​​intense seismic activity.
Its last big eruption dates back to January 2020. Thousands of people had already been ordered to evacuate, as a precaution.