Soccer
Petkovic to the exit? The verdict falls!
Vladimir Petkovic has a very complicated start to the season on the Bordeaux Girondins. The Bordeaux management has just pronounced its future in Gironde.
Bordeaux Transfer Window : Vladimir Petkovic under pressure
Nothing goes with the Girondins of Bordeaux. After an encouraging victory against AS Saint-Étienne (2-1), men of Vladimir Petkovic have quickly fallen back into their travails. The Bordelais remain on a streak of four consecutive games without a win. Last weekend, the Girondins de Bordeaux delivered a pale copy against FC Nantes (1-1) at home and now occupy 17th place in Ligue 1, two points behind barragiste Metz.
This lack of results immediately places Vladimir Petkovic in an uncomfortable situation. Arrived this summer, the former coach still fails to revive the Bordeaux machine. His record at the start of the season was alarming, with one win in ten games and eight points taken from 30. Thus, criticism of him is multiplying in Gironde. This wave of criticism then prompted the reaction of the FCGB leadership.
Vladimir Petkovic reinforced by his leadership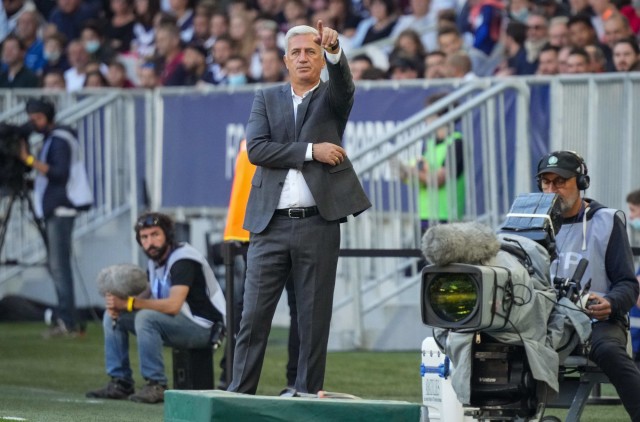 Indeed, Admar Lopes, technical director of the Girondins de Bordeaux, did not wait very long to consolidate Vladimir Petkovic in his duties. The Bordeaux manager has renewed his confidence in his coach, despite this chaotic start to the season. "Yes, I have 1000% confidence in Petkovic", he assured in an interview with 20 Minutes. Despite the lack of results, the Bordeaux coach can therefore count on the support of his managers.
"It's a matter of one or two wins and after that everything will change", added Admar Lopez, who asks for patience from the supporters. "But then it's football. If I, the players, the coach are not able to play under pressure, it means that we are not able to succeed in this world of football. It's easier to work with wins, but also if you feel the confidence of the fans", he advocated. Bordeaux will have to react quickly to put an end to this negative spiral.