Arrival in 2017 from AS Monaco, Kylian Mbappé does not intend to linger at PSG. Free on June 30, the 22-year-old striker does not plan to sign a new lease with the Red and Blue since he has decided to join Real Madrid, according to Florentino Pérez.
PSG transfer : Kylian Mbappé warned Paris SG
Soap opera Kylian Mbappé does he already know his denouement ? Free on June 30, the 2018 world champion has already settled the question of his future. During the Transfer Window Podcast, Duncan Castles announced that the former AS Monaco player warned his management that he does not count renew your contract with the Paris Saint-Germain in order to commit for free to Real Madrid next summer.
A trend also confirmed by journalist Fabrizio Romano for The Bronx Cheer Football Show : "it is not only my feeling, but it is also what I am told : Mbappé's dream is to play for Real Madrid. He also told his Real Madrid teammates. Anything can happen in football, but I think his next club is Real Madrid. » After being blocked by Paris SG during the last summer transfer window, Mbappé does not want to miss the check mark for next summer.
Mbappé expected at Real Madrid " next year "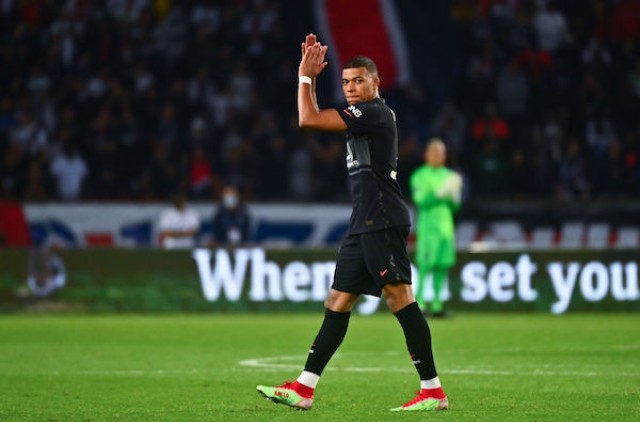 Passing in the mixed zone after the draw of Real Madrid against Villarreal (0-0), Saturday night, the president of the Merengues made a smashing statement on Kylian Mbappé. Questioned indeed by a Madrid supporter, who wanted to know when the number 7 of PSG was going to join the team of Carlo Ancelotti, Florentino Pérez answered with great confidence : "next year. »
Landed five years ago against a check of 180 million euros, Kylian Mbappé plays his last season in the shirt of Paris Saint-Germain. The multiple attempts of Nasser Al-Khelaifi and his efforts to convince Bondy's child to stay a few more years in Paris were not enough.
Leonardo should not let go
In the last summer transfer window, Real tried to recruit the striker a week from the end of the transfer market. The merengue club offered nearly 180 million euros refused by the Parisian leaders, revolted by the attitude of the Madrid. Leonardo, the sporting director of the main football club of the city of the French capital even displayed doubts about a real desire of Florentino Perez to engage his player.
According to the Brazilian, a player of the level of the French international can not be the subject of negotiations for a transfer only a week before the end of the summer transfer window. For him, and he is firm in his perception of things, the Spaniards just wanted to give the Frenchman the feeling of having tried everything to have him, but that his transfer was prevented by the managers of the capital club.