[ad_1]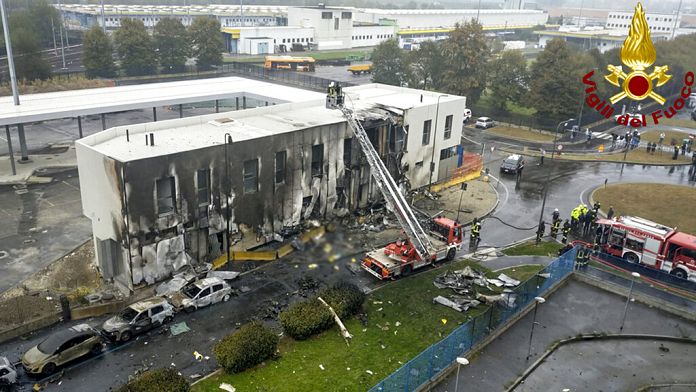 A passenger plane crashed on Sunday near Milan, the National Aviation safety Agency (ANSV) told AFP, an accident that Italian media reported resulted in the deaths of all seven passengers and the pilot.
The aircraft, a Pilatus PC-12, had taken off at 13:04 from Milan's Linate airport in northern Italy to Olbia in Sardinia (south), and crashed a few minutes after taking off in San Donato Milanese, a municipality southeast of the Lombard capital, according to the ANSV, which has opened an investigation.
The plane, which according to witnesses was already in flames before crashing, crashed into an empty building being renovated. The pilot, a 30-year-old Romanian who also has German citizenship, and the seven passengers, including a child, died, according to the Milanese daily Il Corriere della Sera.
One of the victims is a 65-year-old French woman born in Romania, according to the daily.
"I heard the panes of my windows shaking," said Giuseppe, a 26-year-old living near the scene of the accident quoted by the Italian AGI agency. "I opened the window and as in the movies, I saw a large column of smoke rising, and I called the emergency services".
The office building, which also houses bus parking, is close to San Donato Metro Station, which connects the city with Milan. The mayor of Milan Beppe Sala and his counterpart from San Donato Andrea Checchi went to the scene of the accident, on the border between the two municipalities.
The Pilatus PC-12 is a single-engine turboprop business aircraft, which can also be used as cargo or for the transport of up to nine passengers.
[ad_2]

Source link