News
Pakistan: Imran Khan narrowly but temporarily saves his place as Prime Minister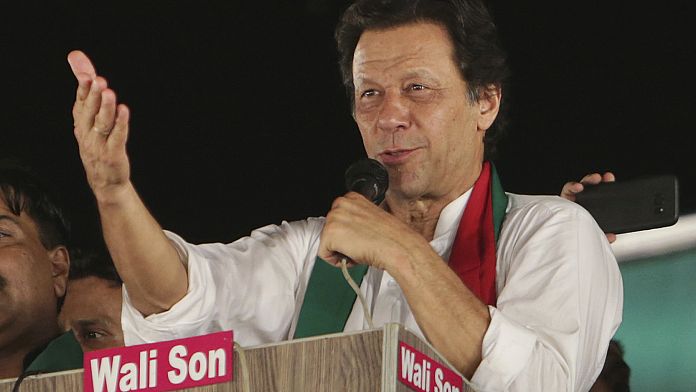 Pakistani Prime Minister Imran Khan obtained on Sunday the dissolution of parliament and the calling of early elections within three months, after having escaped a motion of no confidence from the opposition to overthrow it.
A twist allowed by the Vice-President of the National Assembly
This dramatic turn comes as Imran Khan had lost the parliamentary majority a few days ago necessary to overcome the motion of censure tabled by the opposition, which accuses him of poor economic management and clumsiness in foreign policy.
But on Sunday, at the opening of the session during which this motion was to be examined, the Vice-President of the National Assembly, Qasim Suria faithful of Mr. Khan, created the surprise by announcing that he refused to submit it to the vote, judging it "unconstitutional".
The news was greeted with rage and amazement by opposition MPs, many of whom refused to leave the Chamber.
"This date will be remembered as a black day in the constitutional history of Pakistan"lamented Shehbaz Sharifthe leader of the Pakistan Muslim League (PML-N), the favorite to replace Imran Khan if the motion of no confidence is successful.
In a speech on state television delivered a few minutes after saving his seat, Imran Khan denounced the "foreign interference" behind, he said, attempts to oust him from power and announced that he was asking the President of Pakistan to dissolve the National Assembly.
Pakistan's Supreme Court is still to hear arguments relating to the president's dissolution of parliament on Monday.
The Prime Minister accuses the United States
Imran Khan on Sunday accused the United States to want "change the diet" in Pakistan because of its refusal to align itself with the positions of Washington concerning Russia and China. "This betrayal was unfolding before the eyes of the whole country, the traitors sat there planning their plot"he launched in reference to the opposition.
Accused by his detractors of poor economic management (galloping inflation, weak rupee and crushing debt), and of clumsiness in foreign policy, Imran Khan, 69, thus overcomes, at least for the moment, his most serious political crisis since his election in 2018.
Since independence in 1947, Pakistan has seen four successful military putsches and at least as many coup attempts, and the country has spent more than three decades under military rule.
No Pakistani prime minister has ever completed his term.