[ad_1]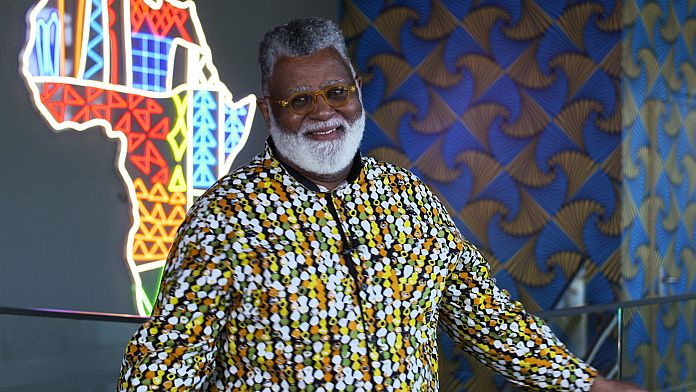 Renowned restaurateur and cookbook author, Alexander Smalls is the initiator of the hall dedicated to African cuisine at Expo 2020 Dubai and called Alkebulan. It is the first place of its kind to be solely devoted to the different culinary traditions of the African continent. It's a dream come true for Alexander Smalls, who aspired to share the diversity of African food with the world.
Oxtail with Fried Rice is one of Alexander Smalls favorite dishes. To prepare it, he doesn't follow a precise recipe, but creates a slightly different version each time, often from leftovers.
"You can even replace the oxtail with shrimp or whatever kind of protein you have on hand," explains Alexander Smalls, "but you have to keep the same spice blend because that's what gives it its shine."
Along with a generous dose of bird's eye chili, the dish brings together African and Asian ingredients, including oxtail, cavalier cabbage leaves, soy sauce and sesame oil. "The whole evokes the history of African communities in China," says the chef as he splashes his pan with soy sauce and aromatic flavors rise in the air.
Previously an opera singer, Alexander Smalls traveled the world and was hungry for more in any city that did not offer quality African cuisine. Back home in New York, he created the city's first Afro-Asian American restaurant, The Cecil, which was very well received. Other establishments he has looked after include Minton's, an iconic jazz club, Café Beulah, Sweet Ophelia's and Shoebox Café.
Today, Alexander Smalls focuses on promotingAlkebulan in the hope of finding investors who will help him create future African dining places, as well as on the publication of his culinary memoirs. His latest book "Meals, Music and Muses: Recipes from My African American Kitchen" was published last year.
To taste the African cuisine of Alexander Smalls, you can visit Dubai Expo 2020 which will run until March 31, 2022 or try creating a version of its fried rice oxtail yourself. And don't forget the chili!
Recipe
Ingredients
1 kg of oxtails
3 glasses of cooked black and white rice
4 cavaliers
2 glasses of bean sprouts
6 shallots, chopped
4 chili peppers, sliced, some set aside for garnish
1 garlic clove, minced
1 teaspoon of five spice powder
1 half teaspoon of salt
3 and a half tablespoons soy sauce
1 half teaspoon of rice vinegar
4 tablespoons of olive oil
2 tablespoons of sesame oil
4 eggs + 2 soft-boiled eggs for garnish
Smoked paprika according to your taste
1 bunch of coriander
Instructions
1. Rub the oxtails with salt and five-spice powder.
2. Cover and bake at 200 ° C for 3 hours until the meat comes off the bone, then cool, shred and set aside.
3. Mix the eggs with half a tablespoon of soy sauce and rice vinegar, then fry them in the pan with 1 tablespoon of oil. Cook. Shred and set aside.
4. Pour the remaining olive oil, green onions and chili peppers into a frying pan. Sauté them for 2 minutes.
5. Add the garlic and sauté for 30 seconds.
6. Add the rest of the vegetables and sauté for 5 minutes.
7. Add the shredded meat, rice and sesame oil and 3 tablespoons of soy sauce, then sauté until the rice becomes a little crisp.
8. Serve topped with freshly chopped cilantro.
[ad_2]

Source link