News
Over 400 war opponents arrested last night in Russia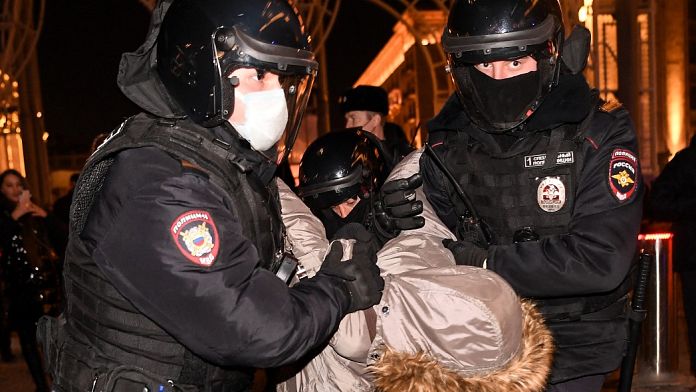 Over 400 demonstrators were arrested last night in Russia as they protested the invasion of Ukraine.
Russian citizens have been denouncing this war since February 24, which the Kremlin is trying to minimize by calling it a "special military operation". According to OVD info, an independent organization for the protection of Human Rights, more than 8,000 Russians have been detained since the beginning of these protests, mainly in Moscow but also in a hundred other cities in the country.
Repression strikes everyone: a survivor of the siege of Leningrad by the Nazi army during the Second World War was arrested by the police in Saint Petersburg on Wednesday evening.
Opposition to the war will be more and more risky because the Russian deputies voted a text providing for heavy prison sentences for publishing "false information" on the army.