News
Over 200 war opponents arrested in Russia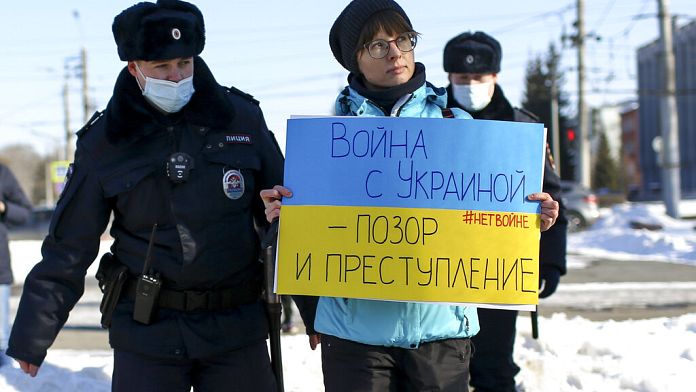 Russian citizens continue to mobilize against the war in Ukraine, despite the snow and the repression.
In about thirty cities, sit in were organized this Saturday through messages on social networks. According to the NGO OVD-Info, which specializes in monitoring arrests in Russia, more than 200 people were taken away by the police, especially in Moscow and Saint Petersburg.
These acts of resistance do not represent the majority of the population. Polls show that many Russians share the idea that their country is under siege by the West. Some have also testified to their support for what Moscow calls a "special military operation": according to Russian public television, rallies in support of the soldiers have been organized in Moscow, Vladimir and Kemerovo.