News
Orange sky and film of sand: the weather phenomenon affected Spain and France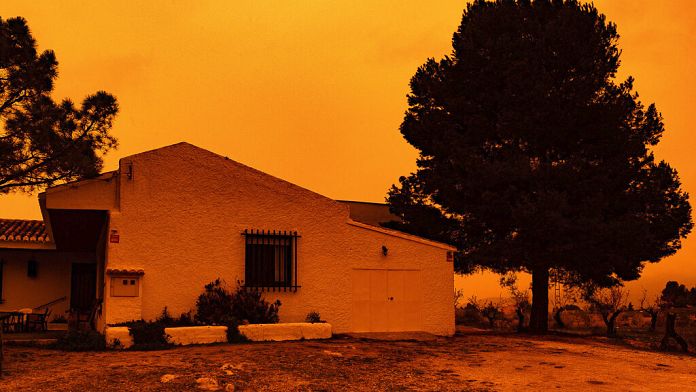 An orange-yellow sky and a fine film of sand: the weather episode hit Spain before falling on France.
This phenomenon of strong hot winds loaded with sand dust from the Sahara is frequent, but it strikes by its intensity, its geographical extent and its duration. It is generally accompanied by a pollution peak. This sand dust should cross France before heading north on Wednesday.
This phenomenon is called in Spain the "calima". It affected Spain from southeast to northwest, from the region of Murcia to Cantabria, giving rise to unusual cleaning scenes and deeply degrading air quality, according to authorities.
Storms in the Sahara desert create gusts of wind on the surface of the ground, which raise particles of sand and dust, explained the Spanish National Meteorological Agency (Aemet) in a video posted on Twitter.
The smallest particles remain in the air thanks to a temperature difference between the hot air in height and the ground which cools, while the heavier ones fall, detailed the AEMET.
The wind then carried these particles towards the Iberian Peninsula, concluded the agency which does not exclude "mud rains" in Spain.
The air quality was poor on Tuesday morning in the affected areas: stations located in Madrid or in the cities of Segovia or Avila (center) measured an "extremely unfavorable" air quality.