News
Ongoing coup attempt in Guinea Bissau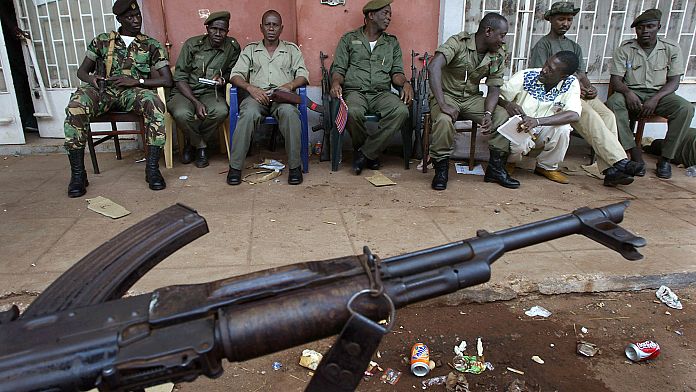 Heavy gunfire was heard Tuesday afternoon in the area of ​​the government palace in Bissau, capital of Guinea-Bissau.
President Umaro Sissoco Embalo and Prime Minister Nuno Gomes Nabiam are believed to be in the building for an extraordinary cabinet meeting. He is surrounded by heavily armed men, according to AFP correspondents.
Also according to journalists on the spot, soldiers around the government palace, on the outskirts of the city not far from the airport, keep people at a distance. The surroundings are in the grip of movements of inhabitants fleeing the places. Markets emptied and banks closed. Many military vehicles loaded with soldiers roam the streets.
The Economic Community of West African States (ECOWAS) has condemned what it describes as "coup attempt". ECOWAS asked the soldiers to "return to their barracks".
UN Secretary General Antonio Guterres called in a statement for the "immediate cessation" of the fighting in Bissau and "full respect for the country's democratic institutions".
Multiple coup attempts
Guinea-Bissau, a small country of about two million inhabitants bordering Senegal and Guinea, is a subscriber to political coups. Since its independence from Portugal in 1974 after a long war of liberation, it has experienced four putsches (the last in 2012), a host of coup attempts and a waltz of governments.
Since 2014, it has been committed to a return to constitutional order, which has not saved it from repeated turbulence, but without violence.