News
On the port of Marseille, a ferry transformed to accommodate Ukrainian refugees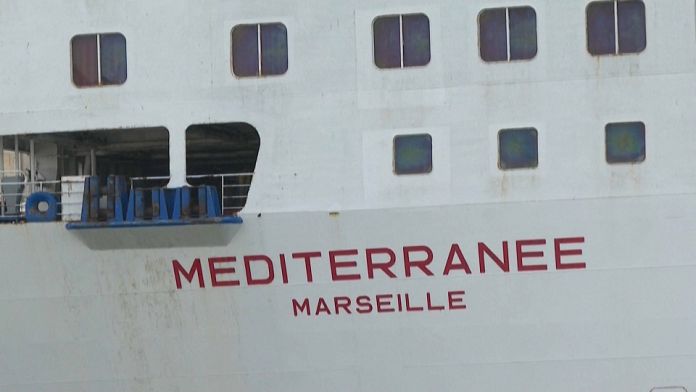 Since the beginning of the invasion of Ukraine by the Russian army on February 24, nearly 3.9 million Ukrainians have been forced to flee their country according to the UN. In Marseille, a ferry has been transformed into a floating hotel to welcome them.
At the quay, in the port of Marseille, this ferry from the Corsica Lineawhich usually crosses the Mediterranean to get to the Maghreb, can now accommodate 1,600 people.
Inside, 500 cabins, a cinema, a crèche, or even a games room… Refugees will also be supported in their integration process, as explained the prefect of the region, Christophe Mirmand :"There will be a floating hotel that will be made available to them, but also social support, health support, support in terms of training, education for the children, childcare as well, since crèches or a crèche will be made available."
Psychological help
The red cross services will be on site to assess the immediate needs of the Ukrainians… Psychological support will also be offered to them, if necessary, as indicated by Jean-Pierre Esterni, volunteer doctor at the Red Cross : "We are in front of people who have just experienced a conflict. For the expected problems: psychological support and accompaniment and even the post-crisis depressive effect, we will experience it. But everything is organized on board so that it is detected above all."
This project is part of the measures developed by France to welcome Ukrainians fleeing the Russian invasion. For now, 12,636 temporary residence permits were issued in France, for a population composed of 83% women and childrenaccording to the latest figures provided by the government on March 24.
These temporary residence permits, which grant rights and allow the schooling of children, were issued to 1,061 adults in the Bouches-du-Rhône, depending on the prefecture.