News
On the phone, Biden and Zelensky discuss increased aid to Ukraine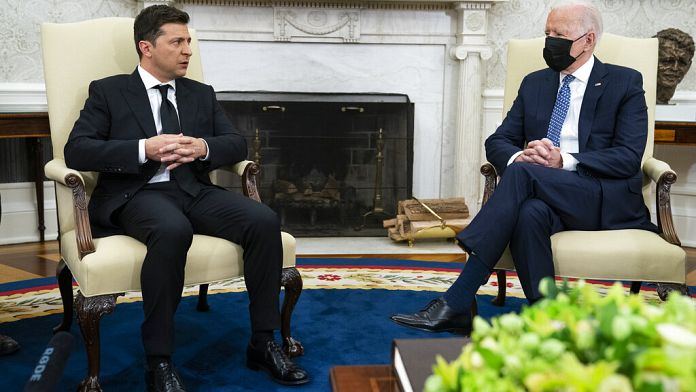 US President Joe Biden spoke at length by telephone on Wednesday with his Ukrainian counterpart Volodymyr Zelensky.
Kamikaze drones and anti-aircraft batteries
At the heart of the discussions: the reinforced military support of the United States to help Ukraine defend itself against Russian troops.
kyiv is said to be still waiting for additional weapons promised by the Americans, in particular kamikaze drones and anti-aircraft batteries.
"We talked about specific defensive support" notably wrote Volodymyr Zelensky on Twitter. There was also talk of a "new package of reinforced sanctions and macro-financial and humanitarian aid".
London and the EU want to keep the pressure on Moscow
In London, British Prime Minister Boris Johnson said he was in favor of an intensification of sanctions until the withdrawal of all Russian soldiers from Ukraine:
"What we are also going to do, and I hope we will have the support of the opposition, is to make sure that none of our friends and partners around the world will go back on these sanctions. We must now strengthen the economic pressure on Vladimir Putin and it would be inconceivable that sanctions could be lifted just because there is a ceasefire."
For its part, the European Union also assures that it wants to maintain pressure on Russia so that it puts an end to its invasion. On Twitter, the head of European diplomacy Josep Borrell reaffirmed the Union's support for Ukraine and its people.