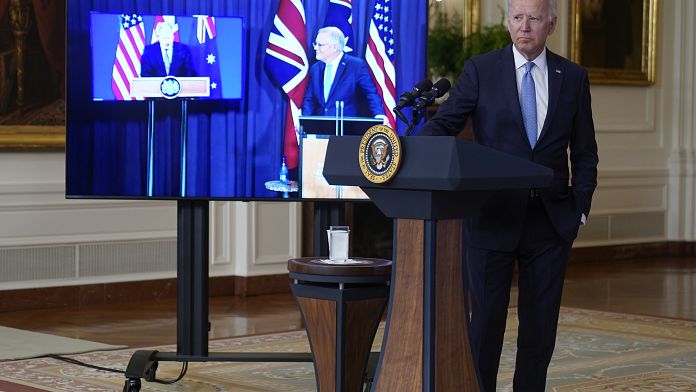 A meeting scheduled for this week between the French Minister of the Armed Forces and her British counterpart was canceled at the request of France.
While Boris Johnson has tried to round things up by making soft diplomatic statements to France, Joe Biden is due to speak on the phone in the coming days with Emmanuel Macron " s.
The Australian Prime Minister, Scott Morrison, explained for his part that the breach of the French contract was not a change of mind but a change of need : "We have worked together for many years to counter the threat of terrorism here on our own shores, working with partners around the world. In an increasingly uncertain world, it is our responsibility to ensure the safety of Australians and to be able to ensure that we can defend our national interests and the peace and stability of our region".
And in fact, the submarines ultimately chosen by Australia, nuclear-powered, are more stealthy and have a greater submerged radius of action than that of conventional French submarines.
It does not prevent, Paris does not fade and the recall of ambassadors from Canberra and Washington is an unprecedented diplomatic gesture.