News
On the 30th day of war, Joe Biden waited 80 km from the Ukrainian border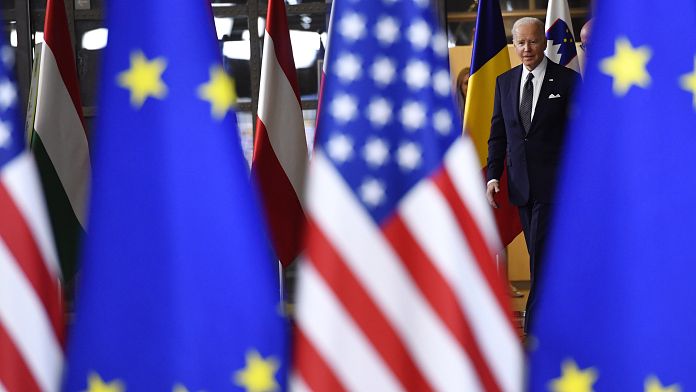 Joe Biden promised Thursday for the first time a "response" of NATO in the conflict in Ukraine if Russia resorted to chemical weapons there, a risk considered very real during summits of the alliance and the G7 gathered in Brussels after a month of a deadly and devastating war launched by Vladimir Putin.
The US president is visiting Poland on Friday in a town near the Ukrainian border, stepping into the front line against the Russian invasion of Ukraine
The United Nations General Assembly voted Thursday in New York, with an overwhelming majority of 140 votes "for", 38 abstentions and five "against" including Russia, Syria and North Korea, a motion demanding the end immediate effect of the Russian offensive.
The Ukrainian army claimed that in the Sea of ​​Azov, the Russian ship "Saratov", intended for a "landing" operation, "was destroyed during the attack on the occupied port of Berdyansk". Two other Russian landing ships, the "Caesar Kunikov" and the "Novocherkassk", were also "damaged", according to kyiv.
In Mariupol, heavily bombarded, the situation deteriorated further. The mayor of the port city, Vadim Boychenko, advanced Thursday evening on Telegram a final assessment of 15,000 inhabitants taken "by force" to Russia on board buses, as well as "the confiscation of Ukrainian passports" of inhabitants stuck on square.