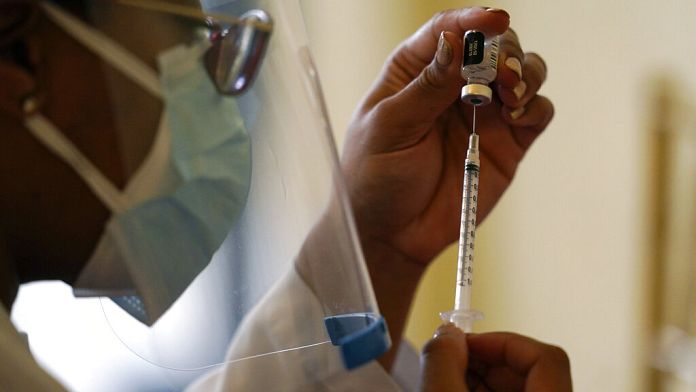 While several infections with the Omicron variant have been identified in Europe, many countries are tightening their restrictions.
the UK for example tightens entry measures on its territory. Ten African states have already been placed on the "red list", and only British residents from these countries are allowed to enter the United Kingdom. In addition, new tests will be carried out. requested from Sunday to all travelers. "We are not going to stop people from traveling, I stress this, but we will ask anyone entering the UK to have a PCR test before the end of the second day after arrival and to self-help. isolate until it has a negative result", declared the British Prime Minister at a press conference.
So far, only an antigen test has been requested two days after the arrival of international travelers, and no isolation until the results. The change comes as British health authorities confirmed on Saturday that they had identified in the UK "two cases of Covid-19 including mutations compatible with B.1.1.529".
In Italy, a first case of the Omicron variant was detected this Saturday. This new mutation is suspected by some scientists to be more dangerous, because it is more contagious and more resistant. Tests are currently underway to verify these hypotheses. ¨Several cities such as Bologna, Milan or Bergamo have already reintroduced the wearing of masks outdoors. Rome plans to do the same as of December.
In Germany, the Bavarian authorities confirmed on Saturday that they had detected the first two cases of contamination with the Omicron variant of the country, in travelers who arrived from South Africa at Munich airport.
The Czech Republic has also identified its first case of the new variant. "We can confirm that the strain is authenticated", a spokesperson for the regional hospital of Liberec, Vacla Ricar, declared on Czech television, stressing that a sample would now be analyzed by the main laboratory of the country.
The public health institute Dutch told him that the omicron variant was "probably present in a number of people tested" who were isolated after arriving in Amsterdam on Friday on two flights from South Africa.
The France this Saturday she started her new vaccination campaign, intended for all adults who received their last dose of vaccine at least 5 months ago. The Minister of Health, Olivier Véran, also announced that contact cases of a person positive for the Omicron variant will have to be isolated, even if they are vaccinated.
In Austria finally, nearly 30,000 people gathered in Graz to protest against the sanitary measures. The Austrians have been in partial containment since November 22