Soccer
Olivier Létang announces his first major departure
Arrived in August 2019 from Bayern Munich for a check of 20 million euros, Renato Sanches is linked to LOSC until June 2023. Interviewed by BFM Lille, the president Olivier Létang took stock of the situation of his twirling Portuguese midfielder.
Mercato LOSC: Létang opens the door for a major departure
Despite a contract running until June 30, 2023, Renato Sanches plays his last season under the shirt of LOSC. Olivier Létang himself confirmed the trend for the future of the former Benfica midfielder Lisbon. "I have already spoken on it and I have already discussed with him, if an offer from a big club comes, Renato (Sanches) will be able to leave (…) We will see what happens, but for now he is with us and he is happy to be. We saw that he showed an interesting level of performance during his return from injury at the end of the season, but also at the eUros with Portugal ", explained the boss of the Mastiffs.
As one of the players in the Lille squad with high market value, Renato Sanches will change his tune during the next winter transfer window and allow the reigning French champion to bail out his coffers. But what future for the 23-year-old after Lille OSC?
Renato Sanches has a preferential club for his future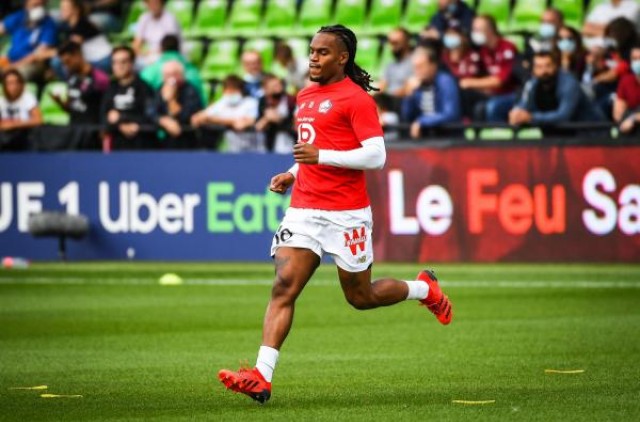 Announced on departure during the summer, Renato Sanches stayed in Lille after an injury during Euro 2021. In case of departure in January, Cristiano Ronaldo's compatriot should however be spoiled for choice since Bayern Munich, Manchester United and Liverpool are already positioned to recruit him. On the other hand, the media ESPN ensures that Renato Sanches dreams of discovering La Liga and in particular the FC Barcelona.
Only the Spanish press explains that the Catalan coach Ronald Koeman does not seem particularly interested in the profile of the Golden Boy 2016. Never mind. The native of Lisboa has also been associated with Paris Saint-Germain as well as Arsenal. According to the specialized site Transfermarkt, his departure could bring at least 30 million euros to the LOSC.