News
Olaf Scholz received in Poland to open a "new chapter"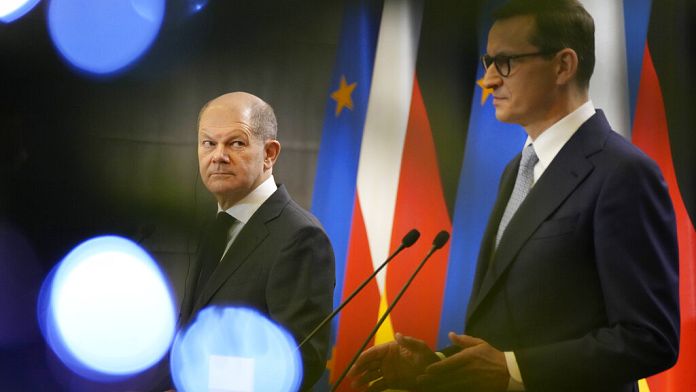 After Paris and Brussels, the German Chancellor was received in Warsaw with military honors to open "a new chapter" between Germany and Poland. The arrival of Olaf Scholz gave rise to talks with Polish Prime Minister Mateusz Morawiecki and the two men did not ignore the differences. Several contentious points were discussed. Poland is in particular in conflict with the European Commission on questions of rule of law, related to judicial reforms.
Olaf Scholz was a diplomat:
"Europe is a community of values ​​and of law. We are united by the ideas of the rule of law and democracy and, therefore, it would also be very good and useful if the discussions and talks between the European Union , the Commission and Poland, can quickly come up with a very good pragmatic solution. "
Regarding the Nord Stream 2 gas pipeline, the Polish Prime Minister was very clear. He asked Olaf Scholz "not to open the gas valve". The 1,200 km gas pipeline that runs under the Baltic Sea from Russia to northeastern Germany has been completed, but the date of its commissioning remains uncertain.
"We are convinced that Nord Stream 2 will increase the Kremlin's ability to put pressure on Ukraine and the European Union. This can potentially be a way to fix prices and in some ways we are seeing this phenomenon even before the debut of Nord Stream 2 " said the Polish Prime Minister.
On the other hand, the Polish and German leaders have shown unity on the question of Belarus. The German Chancellor said the President of Belarus was using refugees to be able to conduct his own policies. On this migration issue, Olaf Scholz said that Poland would be supported so as not to be a victim of blackmail from Belarus.
Source link