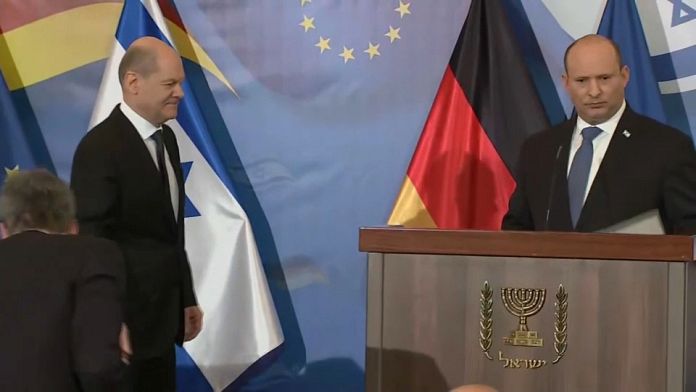 The new German chancellor began his trip to Israel with a visit to the Yad Vashem memorial. Under the sign of Ukraine. If Olaf Scholz's Germany sent arms to a conflict zone for the first time, the Jewish state, which maintains good relations with Ukraine and Russia, will only deliver humanitarian material to Kyiv.
_ "__The news reaching us from Ukraine is terrible,_ said German Chancellor Olaf Scholz. We are very concerned about the development of the conflict and we must do everything to change the situation. I call once again for an immediate cessation of all hostilities."
_ "__Germany, under your leadership, represents today an anchor of stability, leadership and responsibility in Europe,_ underlined Naftali Bennett, the Israeli Prime Minister. I believe that Israel represents an anchor of stability and responsibility in the Middle East."
Also on the menu of the discussions in Jerusalem, the negotiations to resuscitate the Iranian nuclear agreement, which have entered their final stretch. And the Palestinian question, for which Berlin supports a two-state solution.