Soccer
OL: Pochettino and his stars receive a warning
Paris Saint-Germain host Olympique Lyonnais this Sunday in the closing of the 6th matchday of Ligue 1. Before this poster, Thierry Henry sent a message to PSG coach Mauricio Pochettino and his horde of stars.
Thierry Henry's valuable advice before PSG-OL
Leader of the championship, Paris Saint-Germain remains on a failed debut in the Champions League. On Wednesday, PSG was forced to draw by the Belgians FC Brugge (1-1). Expected for this poster, the attacking trio Messi-Neymar-Mbappé was not up to the task. After this counterperformance, Paris passes a big test this Sunday evening with the reception of Olympique Lyonnais. For Thierry Henry, it is important to "find the balance". "So yes, we want to see Messi, Neymar and Mbappé, but against the big teams, it's not necessarily going to be obvious. We will already have a taste with the match against Lyon on Sunday, but I remind you : they will have to find a balance, " said the former scorer of Les Bleus today consultant on Prime Video.
The reasons for the first miss of the MNM according to Henry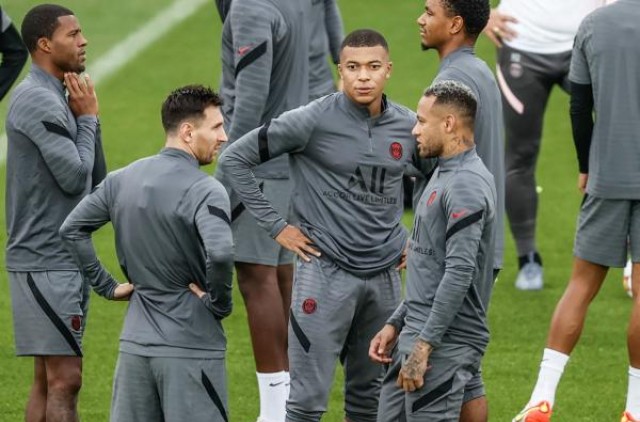 For Thierry Henry, it is normal that the attacking trio of Paris Saint-Germain still look for landmarks like in Bruges. "It was not obvious. But it must be remembered that this was the first time they played together. The most important thing will be to find the balance. The stars have to tune in if they all want to be on the field. To coach Mauricio Pochettino to play ", stressed the former captain of the Gunners. Now it remains to find out whether mayonnaise will face the OL. Answer in a few hours.