[ad_1]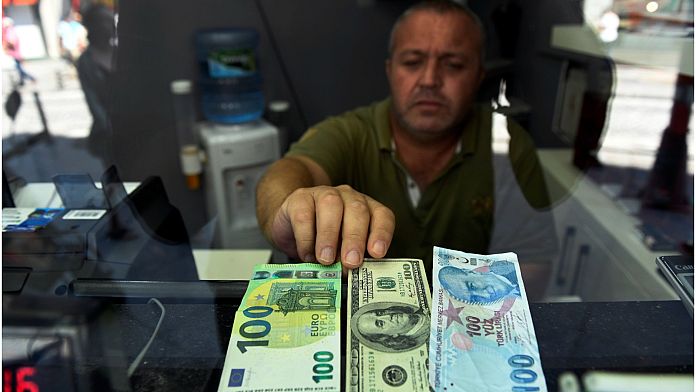 The recent collapse of the Turkish lira has consequences beyond Turkish borders. Rebel-controlled northwestern Syria adopted the currency in June 2020, as the Syrian pound continued its inexorable fall after a decade of conflict. Residents hoped the move would stabilize the region's ravaged economy.
But since then, the Turkish lira has lost 45% of its value, including more than 20%, in the last month alone. "We were optimistic when the Turkish Lira was stronger and more stable than the Syrian currency, which experienced a lot of fluctuations. But from the day the Turkish currency was adopted until today, it has been devalued a lot and we are not taking advantage of it at all. The Turkish currency is not stable at the moment, it negatively affects livelihoods and trade. Now there is great stagnation in the region", deplores Moustafa Abou-Emad, a resident of Idlib.
According to the United Nations, more than 97% of the population of the Idlib region live below the poverty line, which makes soaring prices even more problematic for buyers and sellers, as Abd Alrazik Al explains. -Ali: "We are at a loss. What should we do? How to sell our products? We have to bring in someone specially to price the commodity, adjust it, replace it. Customers think we are profiting from the declining currency He does not say to himself that it is the difference in exchange rate and the exchange of the dollar against the Turkish lira that is the cause."
Even though Syrian markets offer Turkish products, the dollar is the import currency, causing the market to stagnate according to analysts.
The inhabitants of the region hope for a little stability, in order to be able to obtain at least the basic necessities. Many are forced into debt in order to survive.
[ad_2]

Source link