Soccer
No gift from Claude Puel to Saint-Etienne!
Asked to resign from the benchASSE, Claude Puel will not make any gifts to the club. The coach of theAS Saint-Etienne showed it well after the game.
ASSE Mercato: To the end, Claude Puel refuses to let go
Two days before the match of the 11th matchday of Ligue 1 which pitted ASSE against SCO Angers, the Ultras Saint-Etienne invited their coach to resign. "Puel: we give you 24 hours to resign…», had marked the groups of fans from Saint-Etienne on a banner deployed at the Green training center. This request had not caused any emotion in the 60-year-old technician who completely ignored the warning.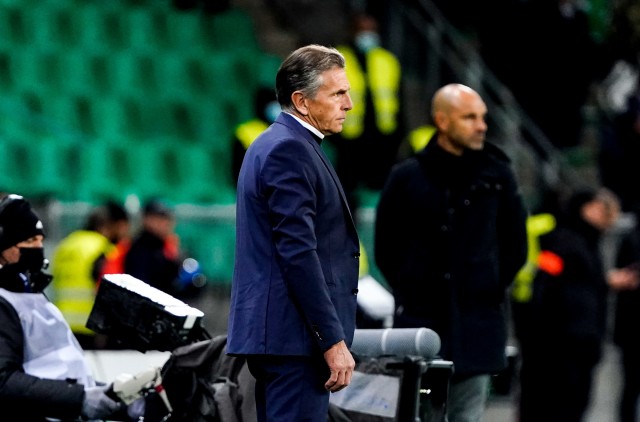 Yesterday Friday, the day of the meeting between ASSE and Angers SCO, the same supporters made talk of them by crushing several smoke bombs on the lawn of the Geoffroy-Guichard stadium, giving the stadium a look of chaos. The match was delayed by an hour by these incidents since the fans of Saint-Etienne were waiting only for an announcement, that of the sacking of Claude Puel or his resignation. Unfortunately for the Green people, this announcement will never be made and it is the coach Castrais who will lead the meeting.
After the match which ended in a 2-2 score, Puel being saved by Wahbi Khazri (player he did not want at the start of the season) in the 61st minute and Mickael Nade (90+4), the fans were still hoping for a resignation of the coach. In the post-match press conference, the latter clearly dismissed this case, refusing even to mention the pre-match incidents.
AS Saint-Etienne coach refuses to comment on chaos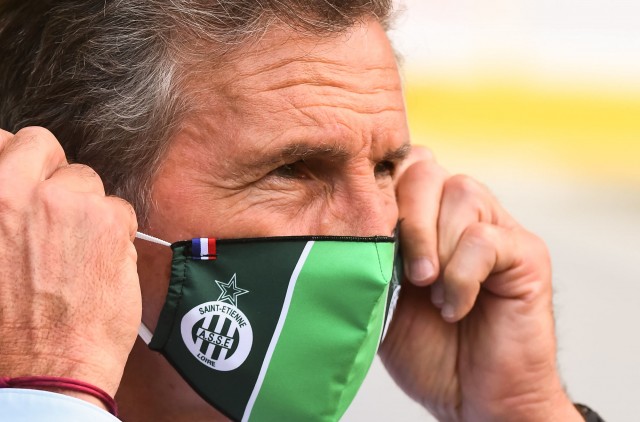 The coach of the ASSE affirmed "I do not have to comment on the incidents […] It's up to the leaders to manage the environment, I focus with the players on the green rectangle."The fans have their answer, it is only a decision of the managers that can push Claude Puel towards the exit. This reaction should not raise the image of the coach in the esteem of the fans of the club of the Forez. For many, he would refuse to resign over a matter of money.
Management will therefore have full responsibility for the resolution of this matter. Claude Puel continue to give a false speech of combative not to have to decide on this file. "For me, what interests me in moments like this is to always stay pragmatic, to be professional, to stay close to my players…», he says even though his relationship with his same players is considered to be abhorrent.
Not at all ready to resign, he adds: "There is a quality group and if we manage to climb up the rankings, things will be done naturally with our audience and our environment."Clearly, Roland Romeyer and Bernard Caiazzo will not escape it, they will sign a nice check to Puel to get rid of it.