News
No back to school, their ministry erased: women's rights at risk in Afghanistan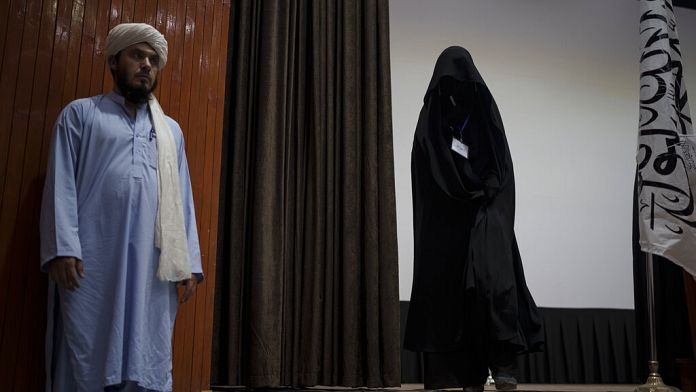 There"s only boys for the start of high school in Afghanistan.
The return of secondary school reserved for boys
The Taliban regime does not allow girls or women teachers to return to school, prompting outrage from UNICEF and concern from the international community.
Ministry of Women's Affairs cleared
After returning to power a month ago, however, the Taliban regime had assured that it wanted to respect women's rights. But this beginning of the reign of the Islamist movement marks more a return to fundamentalism, as also shown by the replacement of the ministry of women's affairs by that of the "Promotion of virtue and the Prevention of vice."
"There is no place for the Ministry of Women's Affairs in the framework of the Islamic Emirate of Afghanistan, underlines Sara Seerat, a ministerial advisor, which reminds that there are no women in the Taliban government either."
Afghan women want to fight for their rights
Afghan women are concerned for their future and demand respect for their human rights, which have changed considerably since the fall of the Taliban 20 years ago.
They had thus been able to access positions such as judge, parliamentarian or pilot. These trades had been forbidden to them by the fundamentalist regime, which, contrary to what it claims, does not seem to have changed.
Source link