News
Nlle-Caledonia: the independentists want to boycott the referendum on independence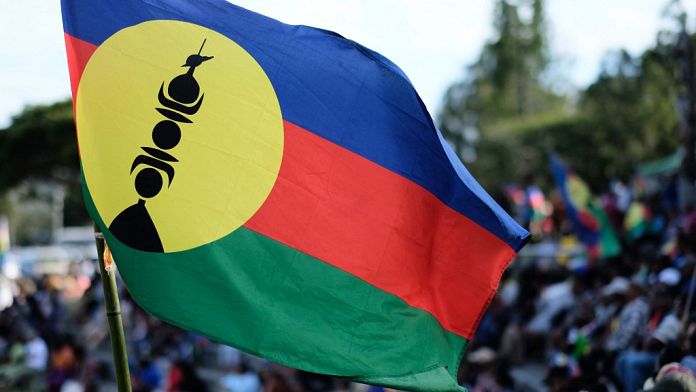 The independence movement kanak FLNKS has called for "non-participation" in the referendum on New Caledonia's independence scheduled for 12 December. He believes that the health situation related to Covid does not allow a serene organization for such a poll.
"We can't campaign because our people are grieving". It is by these terms that Jean Creugnet, spokesman of the FLNKS, justifies the decision of the independence movement to boycott the next referendum on independence.
The election is supposed to take place on December 12.
However, the territory is facing a tense health situation, linked to the Covid-19 epidemic: 92 new cases in 24 hours and 31 patients in intensive care, and 247 deaths since September 9. An "adapted" lockdown is in effect until October 31: strict lockdown on weekends, and more flexible lockdown on weekdays.
In view of this situation, the FLNKS called this Thursday for the "no participation" in the referendum.
In their communiqué, the Kanak independentists reproached the state for wanting "maintain at all costs the third and final referendum consultation" of the Nouméa Agreement (1998), which organizes the decolonization of the island in stages.
They advocate a postponement of the referendum after the national election deadlines of 2022.
Loyalist response
In favor of maintaining the date of 12 December, the group "The voices of NO", which aggregates the main loyalist parties, accused the FLNKS "to exploit the situation (health)".
"The only reaction we have is that we go back to the countryside. (The decision of the independentists) reflects a fear on their part of the result of the referendum", blasted on New Caledonia the 1st, Christopher Gyges, campaign manager.
He clarified that his movement"was going to accelerate the digital campaign"and organize meetings"ultra-proximity in respect of barrier gestures".
For its part, the centre-right party Calédonie Ensemble, led by deputies (UDI) Philippe Gomés and Philippe Dunoyer, described the FLNKS decision as "untrue, unacceptable and irresponsible".
The Minister's recent visit
This statement comes the day after the visit to New Caledonia of the Minister of Overseas Territories, Sébastien Lecornu.
During this visit, the independence leaders had already asked for the postponement of the vote, in view of the virulent Covid-19 epidemic.
During his trip, Mr. Lecornu had estimated that the health situation"is tense but held"while the coronavirus epidemic is receding and tension has dropped in hospital wards.
He said that "only an epidemic out of control" could lead to a postponement of the last referendum.
Previous referendums
Two previous referendums took place on 4 November 2018 and 4 October 2020.
They were won by supporters of staying in France with 56.7% and then 53.3%.
Source link