Soccer
Neymar answers cash to Rothen before the reception of the LOSC!
Neymar and PSG welcome Jocelyn Gourvennec's LOSC this Friday evening at the Parc des Princes. Before this match counting for the 12th day of Ligue 1, the Brazilian star wanted to settle scores with his critics, including Jérôme Rothen, former Red and Blue player.
Jérôme Rothen diszingues Neymar, a "weight" for PSG
Jérôme Rothen spoke about the start of the season of Neymar in the newspaper columns The Parisian. The question of whether number 10 of the Paris Saint-Germain is finished for football, the consultant of RMC Sport answers that it is not necessarily the case, but he believes that there is a real problem with the Brazilian international of 29 years.
"What is certain is that you do not need to have played at the top level to realize that Neymar today is not decisive, that he is less impactful, less creative, even less altruistic (…) And in addition what plays against him is that with all the lifestyle he has had before, I think that today Neymar is in the skin of a player of 34, 35 years (…) Pochettino has nevertheless tried to do the max with him (…) Seen that PSG has decided to continue to invest in he needs to find a solution for Neymar to shine. Because otherwise it will be a brake on all the ambitions of the club and, this, from this season.", explained Jerome Rothen. Inevitably, this is an analysis that the principal concerned does not share.
Neymar responds to criticism about his lifestyle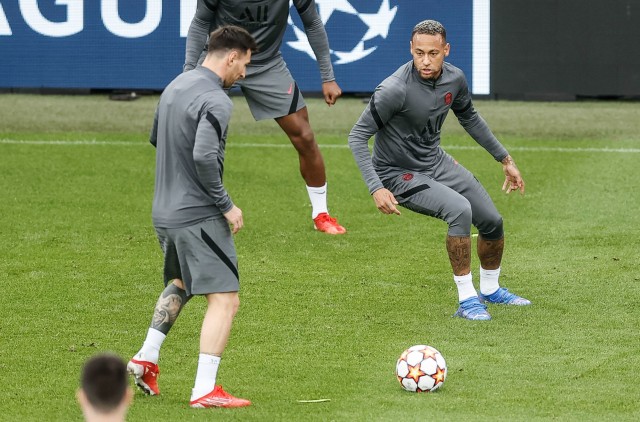 Enjoying an interview with the YouTube channel "Fui Clear", the Brazilian star has returned to the criticism he receives about his life outside the football field. The attacking midfielder of Paris Saint-Germain defends himself and assures that if he did not take care of himself, he would not be at the top level for a dozen years. By the way, all these reviews about his lifestyle annoy him enormously.
"I go out when I can, when I can. When I know I'm not training the next day. I will not stop living," Neymar defends himself by addressing his critics. "I talk about respect because people say, "Ah Neymar does not take care of him, Neymar does this, Neymar does that. How can a player stay twelve years at the top without taking care of himself? No one can do that," continues Lionel Messi's partner before adding: "I know how to take care of myself. I have a physiotherapist and fitness trainer almost 24/24 with me. Why? For nothing? »