Soccer
News on Kamara's failed transfer
Active in the direction of arrivals last summer, Pablo Longoria found it difficult to close sales. Announced on the departure to OM, Boubacar Kamara has notably remained at Olympique de Marseille. New revelations have just fallen on his aborted departure to AC Milan.
Kamara, a surprising deal rejected by OM
With more than a dozen summer recruits, theOlympique de Marseille has strengthened significantly this summer. If Pablo Longoria can be satisfied with his recruitment, the president of Marseille can also feed some regrets. The Olympian leader hoped to close some sales, just to bail out the club's coffers. With interesting market values, Boubacar Kamara and Duje Caleta-Car were announced on departure. But in the end, none of these players left the Canebière. Regarding the minot, the underside of his failed departure to AC Milan have been revealed. The president of OM refused an undesirable that the Rossoneri included in the deal.
The underside of Kamara's missed departure to AC Milan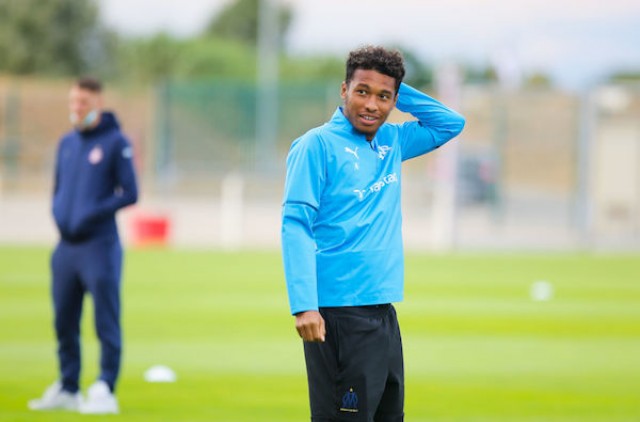 Tuttosport ensures that the Lombard club wanted to include Samuel Castillejo in the deal to reduce the transfer fee paid to Marseille. A Milanese proposal rejected by Pablo Longoria. Since signing in Italy, the Spaniard is far from meeting the expectations placed in him. Last season, the 26-year-old winger scored only 3 goals and provided 4 assists in 43 appearances. A record far from convincing the Olympian executive. Remained in Marseille, Boubacar Kamara should extend his contract with his training club. According to some sources close to the club, this Kamara extension will allow the OM to ensure returns, because not wishing to let go of his minot for free next summer. Courtier of the midfielder, AC Milan should return to the charge in the coming months. The Italian club is about to lose Franck Kessié whose lease also expires at the end of the season.