News
New talks between Russians and Ukrainians planned in Turkey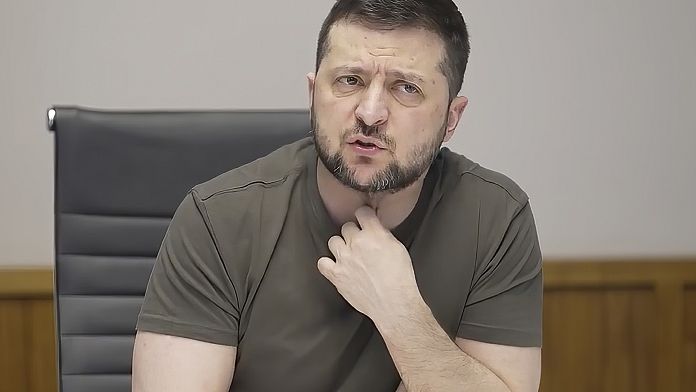 The war in Ukraine has already caused the flight of nearly 4 million people according to the UN who also estimates that just over 1,000 civilians were killed. The town hall of Mariupol claims that the Russian attacks have already claimed more than 2,000 civilian victims in the besieged city.
It is in this context that Russians and Ukrainians must start new talks in Istanbul earlier this week. Turkey had already welcomed the foreign ministers of the two countries on March 10, without this leading to concrete progress.
Before the talks, the Ukrainian President Volodymyr Zelensky spoke with Russian journalists via video, indicating that he was ready to discuss the status of Donbass, Ukraine's neutrality and security guarantees: "The point of security guarantees is important for both countries, for Ukraine and for them too. I completely understand that. This point needs to be discussed and it is being carefully studied."
Yesterday the Russian President Vladimir Poutine praised the National Guard units involved in what he calls special operations in Ukraine, during an address. The Kremlin has also said in recent days that it is now focusing its efforts on Donbass regionpartially controlled by pro-Russian separatists.
While the humanitarian situation is still considered catastrophic in Mariupol, rebel officials from the self-proclaimed government of Donetsk claim to have set up tents east of the city to accommodate evacuees. Ukraine has accused Russia of forcibly moving thousands of civilians of this strategic port in the Sea of ​​Azov devastated by Russian bombing, which Russia denies.
For its part, the Finland announced the closure of the railway line linking Helskinki to St. Petersburg, referring to the sanctions imposed on Russia following its invasion of Ukraine. It was one of the last allowing Russians to join a country of the European Union. Those wishing to travel to Finland can still do so by car or bus.