News
New Superman gets bisexual in upcoming DC Comics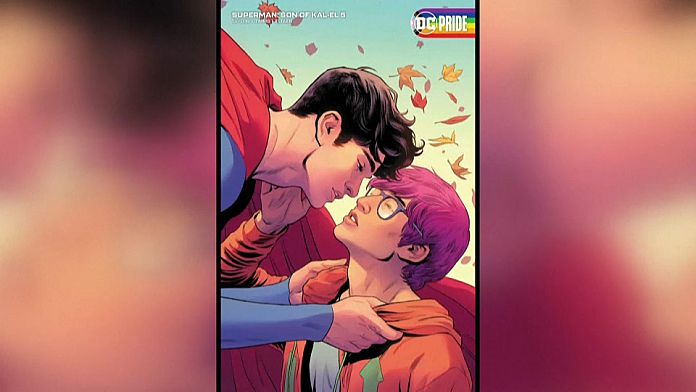 A coup de jeune and a masterstroke for DC Comics… In the last issue of the new series "Superman, son of Kal-El", Jon Kent, the son of the first superman Clark Kent and Lois Lane makes his bisexual coming out. He falls in love with his friend Jay Nakamura, a talented young reporter who comes to support the new man of steel in the middle of "burn out".
More and more comics are embracing diversity to the delight of the LGBTQ community. In the United States, 16% of young people describe themselves as LGBTQ. So it's also a commercial poker game for DC Comics, a subsidiary of Warner Bros., who are trying to rejuvenate a 90-year-old franchise.
And this is not the first time that American comics want to be more in line with the diversity of society: the Aquaman series had highlighted this summer a black and gay superhero, while in the latest edition of the Batman COMIC, Robin also appeared as bisexual last August.
In this new series, Jon Kent is a superhero with different concerns than his father: he is very involved against social injustices, climate change or the refugee crisis.
The album of "Superman, son of Kal-El 5" will be released on November 9 in the United States.
Source link