Announced as almost complete, the sales process of the ASSE has cooled again in recent days. And one of the key reasons for this dramatic turnaround has leaked to the media.
ASSE sale: buyers cooled by the spectre of relegation ?
While Daniel Riolo recently declared on the antennas of RMC Sport, "there it is sold. Everything is in place. Bernard Caiazzo just has to find a way to keep his place on the League board and then it's sold. He wants to keep a foot in history ", nothing is actually yet completed regarding the takeover of AS Saint-Étienne. Designated by Roland Romeyer and Bernard Caiazzo to communicate on the file, Patrick Chêne, former commentator of the Tour de France between 1989 and 2000, confirmed that Norodom Ravichak had not yet had access to the data room, unlike other candidates.
The former journalist explained that this blockage in the file of the Cambodian prince is explained by the fact that he did not provide the famous entry ticket to 100 million euros. However, the newspaper The Team assures that beyond the money, which can not be a real obstacle for the Asian businessman, it is rather the poor results of the team of Claude Puel that seriously make potential buyers of the Saint-Etienne club hesitate.
The sports daily reveals in particular that if theAS Saint-Étienne, currently lanterne rouge of Ligue 1, had just been relegated to the lower division, the Ligier club would be absolutely not worth much, especially not the 100 million euros required to have access to the data room. The spectre of relegation therefore haunts potential buyers of AS Saint-Étienne. A situation that pushes the current management has already considered alternatives.
Romeyer and Caiazzo ponder a plan B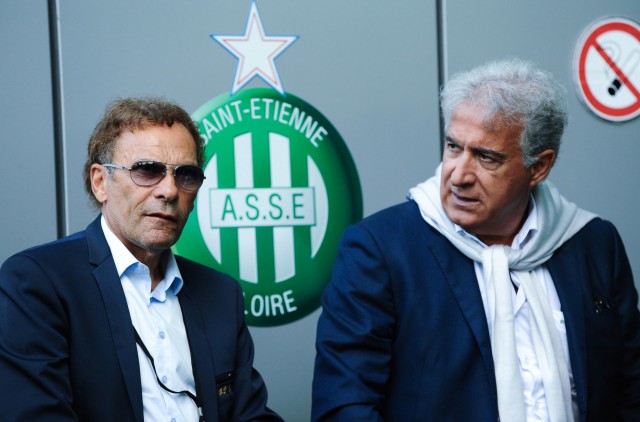 If Claude Puel and his men could not avoid a descent in Ligue 2, the product "ASSE" would be nothing more than an empty shell of TV rights and other income related to its presence in Ligue 1. Faced with this risk, the two presidents Romeyer and Caiazzo would be inclined to take out a new bank loan which they would both vouch for. A solution to allow the club to strengthen during the next winter transfer window and try to save the ASSE from the spectrum of Ligue 2.