News
New Saturday of anti-vaccine protests in Europe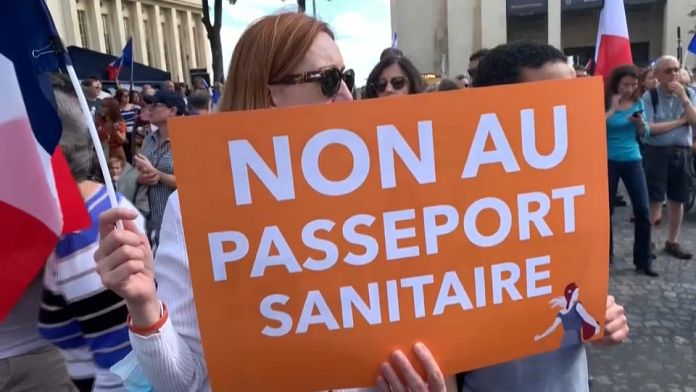 Antivax, there are everywhere in Europe, for example in Serbia, where the government is studying the possibility of setting up a sanitary pass. The idea doesn " t pass for these protesters who reject the vaccine.
According to data from Johns Hopkins University, just over 41% of the Serbian population is fully vaccinated.
Several regions in south-eastern Europe are currently experiencing a high spike in COVID-19 infections.
Croatia, call for uprising
Up to three thousand people gathered on Saturday also in Zagreb, the Croatian capital, to protest against the restrictions, saying they endanger human rights and freedoms.
Among the speakers were antivax and conspiracy theorists who called on people to rise up against the authorities.
France, anger of layoffs
In France, 80,000 people marched across the country on Saturday. The movement is running out of steam for the tenth consecutive Saturday. Among the protesters, some dismissed from their jobs, for lack of having obeyed the vaccination obligation. According to Health Minister Olivier Véran some 3,000 suspensions have been served on health workers not vaccinated against Covid-19.
Source link