News
New round of sanctions against Moscow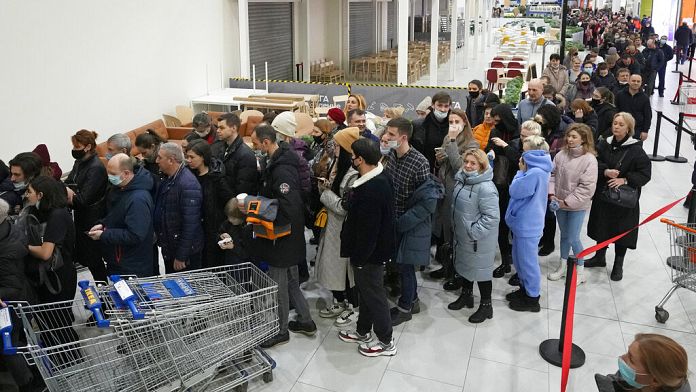 The United Nations Human Rights Council must vote on a draft resolution to condemn the Russian invasion and demand the withdrawal of the military this Friday. The representative of Russia to the organization, Gennady Gatilov, sees it as hypocrisy Westerners:You are not interested in peace and prosperity in Ukraine. The life of ordinary Ukrainians does not interest youdid he declare. The puppet regime of Mr. Zelensky interests you only as a means of pressure, because it is an asset in your confrontation with Russia".
For Ukrainian President Volodymyr Zelensky, on the contrary, the international sanctions are insufficient in relation to the tragedy that his country has been experiencing for nine days: "I now ask you to close Ukrainian airspace to the Russians. And if you don't have the strength to do it, then give me airplanes. Isn't that fair?he asked his allies at a press conference in Kyiv on Thursday.
Targeting Russian interests
For the moment, neither the United States nor Europe have wished to respond to this call. Western countries do not want to intervene in Ukrainian skies, which would mean a direct armed confrontation with Moscow. The White House favors sanctions against the oligarchs, these rich Russian businessmen close to power. "One of the main factors is the proximity to President Putinexplained the spokeswoman for the White House. We want to put them under pressure, him and his entourage."
First effects of the sanctions
In Russia, the effect of the first sanctions is beginning to be felt. The population tells on social networks that the prices of certain products are exploding… Queues have formed in front of Ikea stores in Moscow, after the announcement of the suspension of the activities of the furniture giant in Russia and Belarus. Approximately 15,000 employees are affected by this announcement.