Soccer
New revelations about the transfer of Wesley Fofana
It' ASSE a transferred Wesley Fofana at Leicester City in the denier days of the summer transfer window 2020. Xavier Thuilot, former general manager of the club, returns to the big unexpected transfer of the young defender and makes revelations.
ASSE: Thuilot, "without the sale of Fofana, the club would have disappeared"
Trained in ASSE, Wesley Fofana played only about thirty games, including 20 in Ligue 1, in the shirt of the Greens before his transfer to Leicester City. A sale that was not planned, but was officially announced on October 2, 2020, 3 days before the summer transfer market closed. Xavier Thuilot, former DG ofAS Saint-Étienne, explains the circumstances of the departure of the center back.
"You know, I was there when Wesley Fofana left and it wasn't planned", he confirmed in an interview with the site Posts-Squares. "But five days before the end of the transfer window, we learn through our networks that the Mediapro deadline of October is not paid. So there, it is no longer a question of emotion, of sport … ", justified the former leader of the ASSE. According to Xavier Thuilot, the immediate question after the defection of the broadcaster from Ligue 1 because of Covid-19 was: "how do we pay the employees of the club until June 30, whatever their profession? "And his answer is clear: "Without selling Wesley Fofana, the Ligerian club would have disappeared. It was impossible otherwise," he assured.
Wesley Fofana, the biggest transfer of Sainthood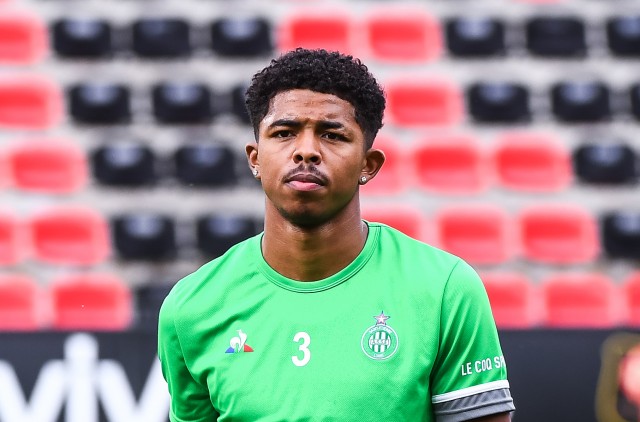 Note that the 2019-2020 season in France was interrupted in April 2020 due to the Covid-19 pandemic. This had plunged professional clubs into an unprecedented sporting and financial crisis. As for Wesley Fofana, he was sold to the Foxes for a big check of € 40 million. It is to date the largest transfer in the history of the ASSE. Seriously injured (fibula fracture) at the beginning of August 2021 during the summer preparation, the former N°3 of the Greens was successfully operated. Therefore, it will not be operational until 2022.