News
New referendum in New Caledonia, call for a boycott of the separatists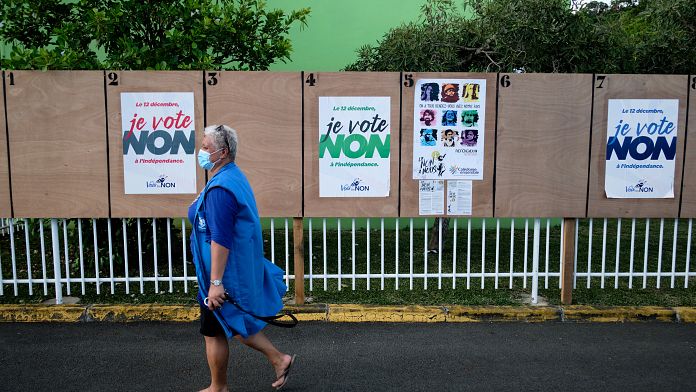 Should New Caledonia remain French or become independent? The voters of the small territory of the Pacific are once again called upon to choose their destiny this Sunday in a self-determination referendum.
A referendum in the midst of a pandemic
This is the third consultation organized on this issue since 2018, as provided for by the Noumea Accords signed more than 20 years ago after years of violence between the two rival communities, Caldoches and Kanaks.
Defeated in the first two elections, the Kanak separatists still harbor the hope of victory after improving their score by three points last year and reaching nearly 47% of the vote.
But, they decided to boycott Sunday's referendum, highlighting the impossibility of leading a fair campaign because of the pandemic.
"This is not a provincial or municipal election. It is an election that will define our future for the next 40 or even 50 years. It is something quite important! That is why we asked for the postponement, to allow everyone to have a good campaign ", emphasizes Yvon Kona, president of the Customary Senate of New Caledonia.
The French presidential election in 5 months
Another essential data of this referendum, the political context. The separatists call for postponing the poll after the French presidential election in April, an appeal refused by the government.
For its part, the pro-French camp, hostile to independence, calls for a massive vote by recalling "that an election is never decided in advance".
Little said on this question, the French President Emmanuel Macron recalled his duty of impartiality, while adding that France would be "less beautiful without New Caledonia".
The territory now enjoys a large degree of autonomy, but key skills such as defense, security, justice and currency remain in the hands of Paris.
Source link