Soccer
New explosive revelation for Alexis Sanchez!
In need of playing time at INTER Milan, Alexis Sanchez wants to seek his happiness away from the San Siro and OM would like to offer his services. The next winter transfer window could seal the future of the Chilean striker at the Nerazzurri.
Beppe Marotta wants to continue with Alexis Sanchez
Taking stock of the situation ofAlexis Sanchez at Inter Milan, Giuseppe Bergomi, former glory of the Lombard club, recently told the Chilean newspaper La Tercera : "Alexis Sanchez has no chance of being a starter. He will surely play a good number of matches, but the duo Edin Dzeko-Lautaro Martinez is in front, he showed it by dint of goals. Sanchez will have opportunities during the season, because Inter's schedule is busy. But I do not believe that he will become a holder. »
A rather eloquent observation of the start of the season of the 32-year-old striker. Now relegated to the hierarchy of strikers behind Lautaro Martinez, Edin Dzeko and Joaquin Correa, the former FC Barcelona player wants to change his tune during the winter in order to have more playing time. But the Nerazzurri don't necessarily want to let him go as Giuseppe Marotta explained recently, the sporting director of the reigning Serie A champion.
"We know him very well, he is someone who always wants to play. When a player gets angry because he is not playing, it is obviously a player who cares about the fate of the team. Those of us who know him know that these reactions he has are impromptu, instinctive. We will continue with him, unless he thinks otherwise", said the Italian leader at the sports festival in Trento. However, this position of Marotta does not seem to be unanimous in the Internazionale.
Inzaghi gave his approval for the sale of Alexis Sanchez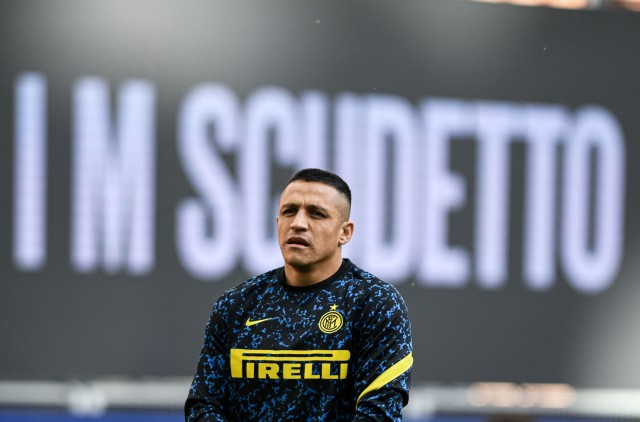 Indeed, the Corriere dello Sport revealed on Tuesday night that the coach of Inter Milan no longer wants toAlexis Sanchez in his collective. Simone Inzaghi would have given his approval to the management to negotiate the departure of the Chilean international during the next January transfer window. Not intending to change his mind on this issue, the Italian technician has even already started talks with his managers to define the profile of Sanchez's future successor. It'Olympique de Marseille and the other courtiers of the former Manchester United and Arsenal winger are warned.
TOP 5 mythical matches of the French Team