News
New evacuations in La Palma, a heartbreak for residents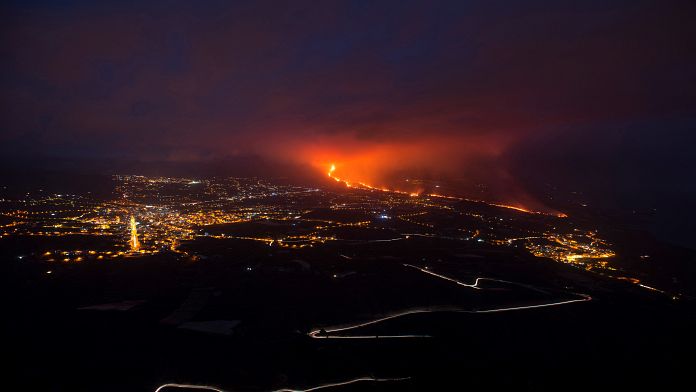 Confined, then evacuated… On La Palma"s island, evacuations continue as a new lava flow threatens homes. On Tuesday, 3,500 inhabitants had been ordered to confine themselves to protect themselves from possible toxic gases emanating from a cement plant destroyed by a lava flow. This time, in the same communes, the authorities had to order 800 people to leave their homes…
"We have lived here for 40 years, we built the house with our own hands. I don't know, I hope the lava doesn't get here, I don't know" explains an elderly woman.
"We gather everything we can. We do everything we can…" explains another man behind the wheel of his loaded car.
The confinement requirement has been lifted for other residents, the air quality has been controlled and there is no longer any danger.
But the situation of the island becomes critical from an economic point of view. Despite some volcanic tourism, the hotels are far from busy. Ash affects air transport. Terraces and beaches are almost empty.
The cancellations multiplied and the hopes of seeing, as every year, thousands of tourists visit the island during the holidays of the Spanish national day quickly faded.
The Cumbre Vieja volcano erupted on September 19 and the still significant seismic activity does not portend a lull, let alone an end.
In total, according to the authorities of the Canary Archipelago, 7,000 people were evacuated, almost 600 hectares ravaged and more than 1,200 buildings destroyed.
Source link