News
New demonstrations of support for Ukraine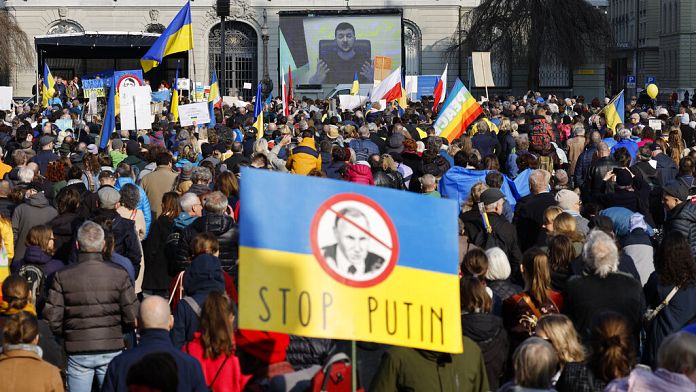 New demonstrations of support for Ukraine took place this Saturday in many cities around the world. Thousands of people gathered to denounce the Russian offensive, 24 days after the start of the conflict.
Again and again demonstrations of support for Ukraine. AT Bern, this Saturday, thousands of demonstrators gathered on the Bundesplatz to denounce the Russian invasion and listen to the Ukrainian president. Volodymir Zelenskyy addressed the crowd live via video message.
They were also several hundred to have gathered in the center ofhelsinki in Finland. This was the fourth protest demonstration against the Russian invasion. It was organized by the Association of Ukrainians in Finland.
Brandishing shocking slogans and Ukrainian flags, they were also very numerous in the streets of Paris, to support Ukraine. Of the more than 3.3 million people, according to the United Nations, who have fled Ukraine since the Russian offensive, around 20,000 would have joined France.
Wrapped in Ukrainian flags, a few hundred people also walked the streets of New York during a march of "Mothers in support of Ukraine".